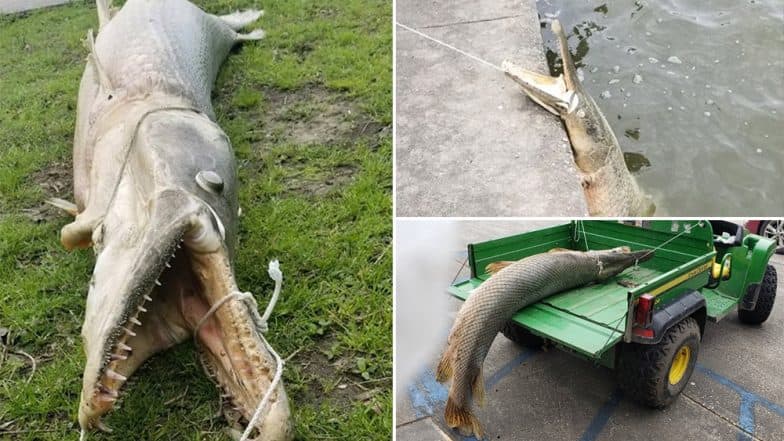 In a shocking incident, a prehistoric monster fish was pulled from a water body at a popular Metairie park near New Orleans. The body of the monster 100 lb alligator gar was discovered only after a stomach-churning smell began to engulf the area as per the workers of the park. The workers then figured that the smell was actually coming from the dead monster alligator gar in the lagoon. The size of the alligator gar was gigantic and the workers began to post pictures of it. Since the park is known to have regular visitors in large numbers who usually fish or play in the lagoon by dangling their feet into the lagoon, the concerns are increased. The Officials dragged the alligator from the lagoon at Lafreniere Park in Metairie but are unaware about how long the creature was dead in the water body rotting. The lagoon is said to be14-acres in size and 16-feet deep and as per a spokesperson it was "connected to a drainage canal via large concrete pipes and it's believed the fish got into the lagoon that way," to Daily Mail. The creature was found in the Lafreniere Park in Metairie. Massive Alligator 'Fabio' Spotted Strolling Across in Florida Reserve, Watch Video.
Take a look at pictures of the alligator gar:
The creature isn't as scary has it look, it is not known to attack people and usually feeds on smaller fish. The prehistoric fish's eggs may be poisonous to human consumption. Bigger alligator gars can also weight upto 300 pounds.