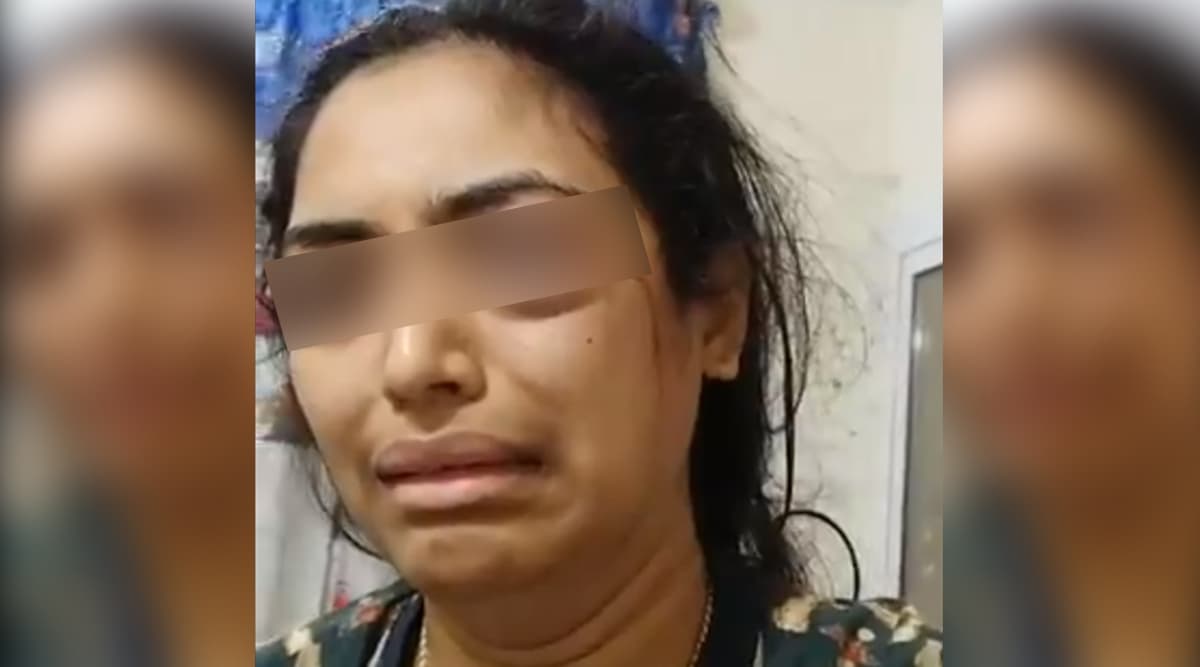 New Delhi, November 13: A Indian woman has posted a video on micro-blogging site Twitter, alleging assault by her husband. In a video shared on Twitter, the woman identified herself as Jasmine Sultana and pleaded for help. She said that her husband beats her and she doesn't want to stay with him in Sharjah, United Arab Emirates. While the woman didn't tag the Ministry of External Affairs, she used #indianembassy and #delhipolice, seeking help. Hyderabadi Woman Stranded in Oman Rescued.
"I want help urgently because I don't want to stay in UAE any more with my husband I want to go back my home country India with my kids one is 5 year old and second is 17 months old am from Bangalore India .....currently am in Sharjah uae," she wrote in one of her tweets. It appears that the woman hails from Bengaluru and is currently in Sharjah with her husband and two kids. Her video has been shared over 10,000 times.
In the video, the woman is seen with a swollen eye. She addressed her parents and asked them to rescue her. Netizens not only shared her video but also tagged the MEA and the Indian Embassy in UAE, urging them to help the woman. Her video is being shared widely with the hope that the MEA will take notice of the case and help her.