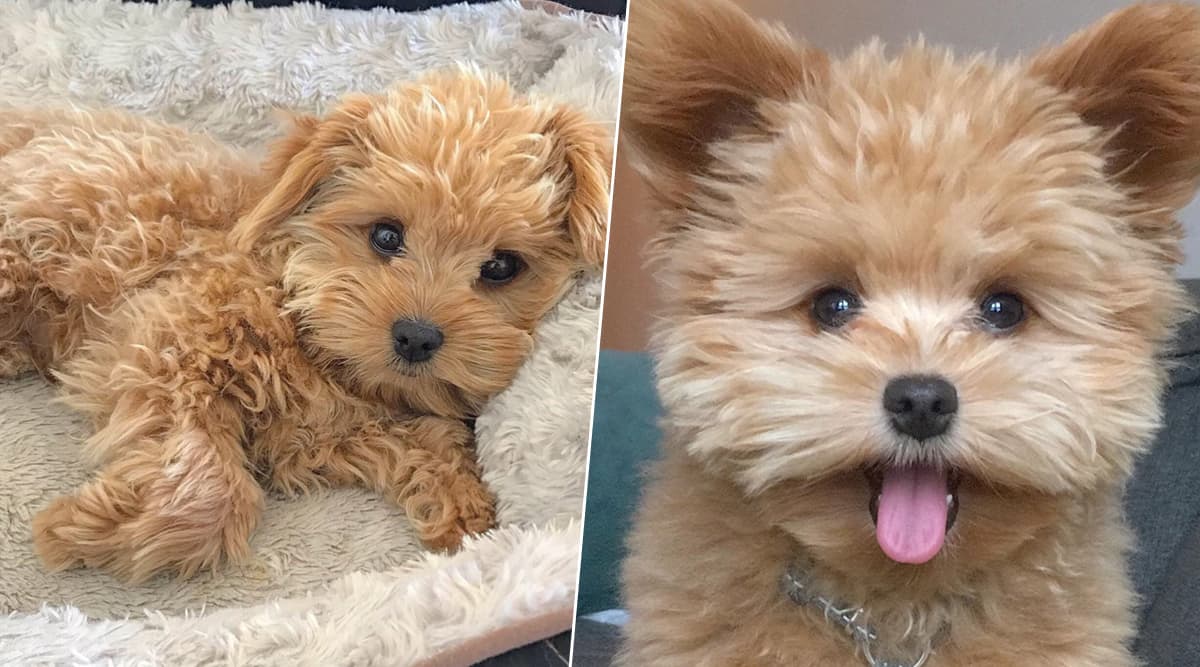 What is it in life that dogs can't make better by their mere presence. Little balls of fur with paws, they are surely the best thing that could happen to mankind. Having a pet dog is known to have amazing health benefits as well. However, Oliver, the famous Instagram famous pup can take all your sadness away via his pictures alone. This little celeb pup has over 60,000 followers on Instagram although he deserves way more. The eight-month-old Spitzpoo puppy, bred from German Spitz Klein and Toy Poodle parents, lives in Oslo, Norway. The best thing about this curly furball is that it always gets mistaken for being a teddy bear because of its stark resemblance to one.
The tiny pup was adopted by Steffen Finstad and Sofie Lund and they often find people thinking Oliver to be a teddy bear in the first instance. Even when you look at his pictures, you too will a 100% scratch your head while absolutely falling for him. The brown bundle of joy has a lot of pictures on Instagram and in some of them, he is seen wearing fancy dog clothes looking like a real stud!
Men, this little baby has more chances of stealing your girl than you ever had. People are going gaga in the comment section on his Instagram profile, showering so much love and "awww..." for him. Upgrade your weekend instantly by checking out these pawfect pictures of Oliver:
Heard, you having a ruff day?
View this post on Instagram
Where's All The Pup-razzi at?
View this post on Instagram
Are You Fur'real?
View this post on Instagram
Isn't He Wonder-woof?
View this post on Instagram
Can We Be Friends Fur-ever?
View this post on Instagram
You're My Fur-vourite!
View this post on Instagram
We seriously can't get over this little furry happiness! We could keep scrolling his profile and never ever stop. BTW, just last month a dog named Nori from Seattle whose face resembled that of humans, was going viral. Did you check out this Aussiepoo mix breed owned by Kevin Hurless and Tiffany Ngo that has very human-like facial features? The dog was going viral on social media, flaunting his large eyes, pink lips and a very human-like smile.