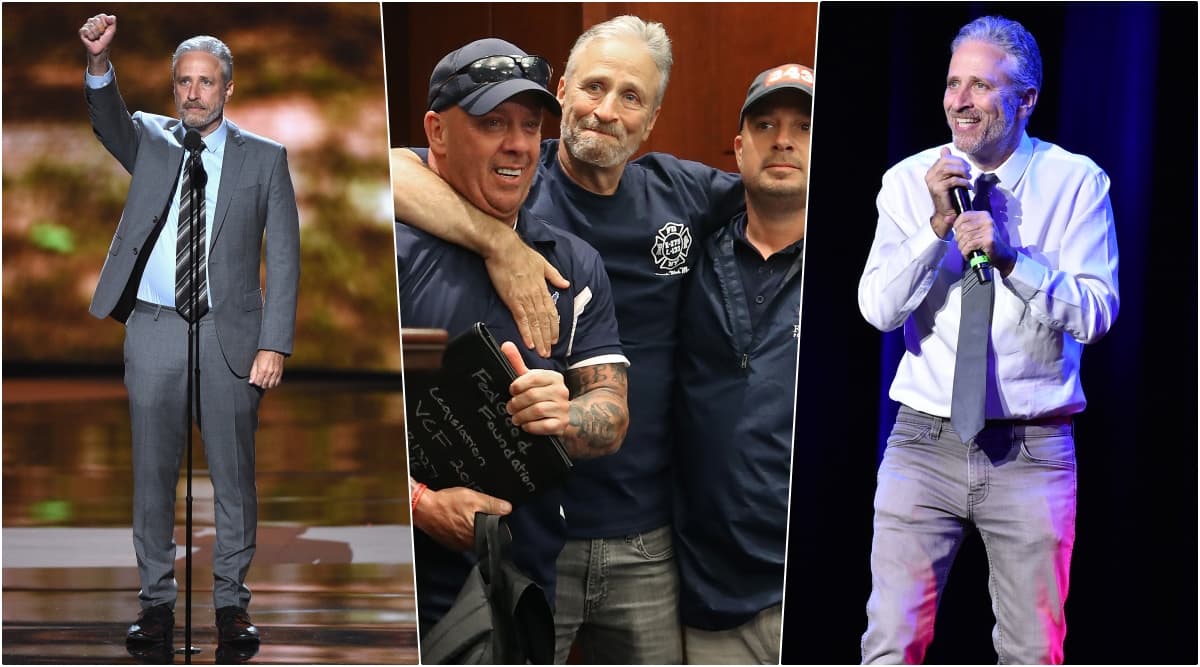 It's Jon Stewart's birthday! There are two ways that you hear his name - either you are a fan of the late-night shows and have marvelled at the late-night sets and shows hosted by this supremely talented American comedian, or you saw his infamous speech in support of the 9/11 responders, that moved millions to tears. Whichever way you might have come across Jon Stewart, he would have left a long-lasting impression on you. The charming comedian, writer, producer, television host and humanitarian has been spreading his compassion for people and the love for the good for a very long time. Born on November 28, 1962, the 57-year-old has a way of moving his fans and steering them to ask the right questions.
From being one of the most notable late-night hosts to writing best-selling books on comedy and life, Jon Stewart has done it all. The notable late-night host who developed and launched the talk show, The Jon Stewart Show, on MTV, has won our hearts time and again with his multi-talented personality. The Jon Stewart Show was one of MTV's first instantly hit talk shows and played a key role in shaping his career as well. With his spell at The Daily Show from 1999, Jon Stewart established his sheer talent in comic timing, his ease of capturing issues that are sensitive and spinning them with a splash of humour. As we celebrate Jon Stewart's 57th birthday, here are the four things that fans love about Stewart!
His Compassion for People
While Jon Stewart was maintaining a fairly low profile since leaving The Daily Show, this changed when he appeared in front of the Congress to advocate for the First Responders Bill, aiding the 9/11 responders. His compassionate testimony, where he advocated for the basic rights of the responders and urged to government to pass the bill, received quite some applause on the internet. The sheer compassion in his eyes and the lump in his throat stands testament to Stewart's compassion for people, which surely helped the bill to be passed by the senate!
Watch: Jon Stewart's Emotional Testimony to Congress Over Inaction for 9/11 Responders
His Comic Timing
There is no questioning the comic timing and talent that Jon Stewart holds. From being a shortlisted replacement for David Letterman's position upon his departure from NBC's Late Night with David Letterman to winning twenty Primetime Emmy Awards for The Daily Show as either a writer or producer, the proof of Jon Stewart's bang on comic timing is endless. The American comedian has tastefully used cynicism in social commentary and is one of the strongest reasons for The Daily Show's immense popularity.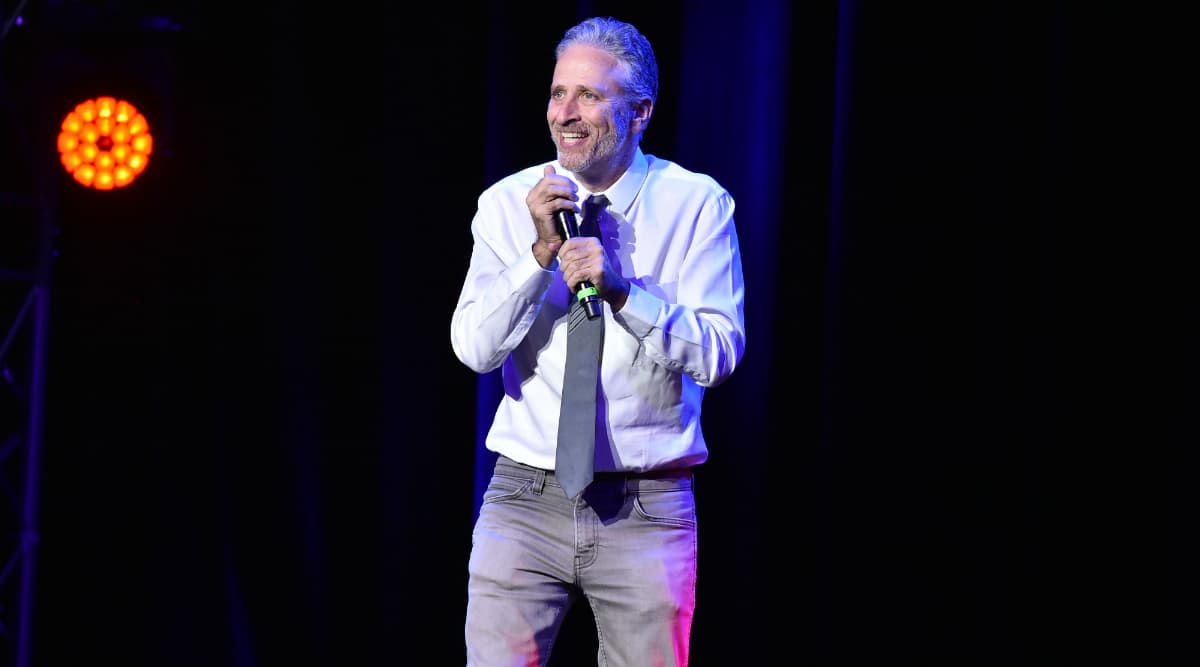 His Art Transcended in Words
Just before joining The Daily Show, Jon Stwart released his first book, Naked Pictures of Famous People, a collection of humorous short stories and essays, which went on to become a New York Times Bestseller. In addition to this, his collaboration with The Daily Show writers gave us America (The Book): A Citizen's Guide to Democracy Inaction, a hilarious mock history text-book that has already sold millions of copies.
His Continued Advocacy For What is Right
There is no questioning Jon Stewart's contributions to the political commentary in the US during his late-night days. However, even after his exit, the immensely vocal comedian has continued to bring out his opinions on crucial topics time and again. While Stewart's presence on social media is considerably low, his work in different forms continues to advocate for things that are just, ethical and humanitarian. His most recent bit on the 11th annual Stand Up for Heroes event, where he criticised the current president in his infamous cynical way, stands testament to his political standing once again. His social appearances continue to show Stewart's inclination towards advocating for the right and taking a stand against the suffering and wrong-doings that have been inflicted on others. His keep topic for advocacy has of course been veterans and how they are treated, and it continues to be an arena that he raises his support for.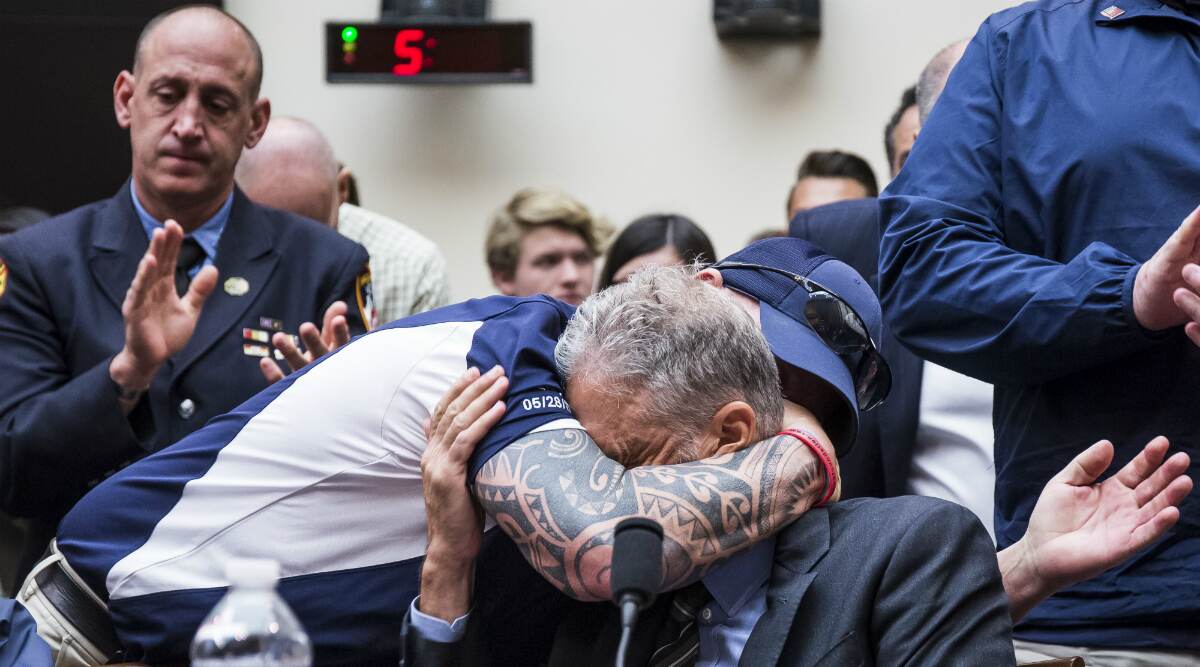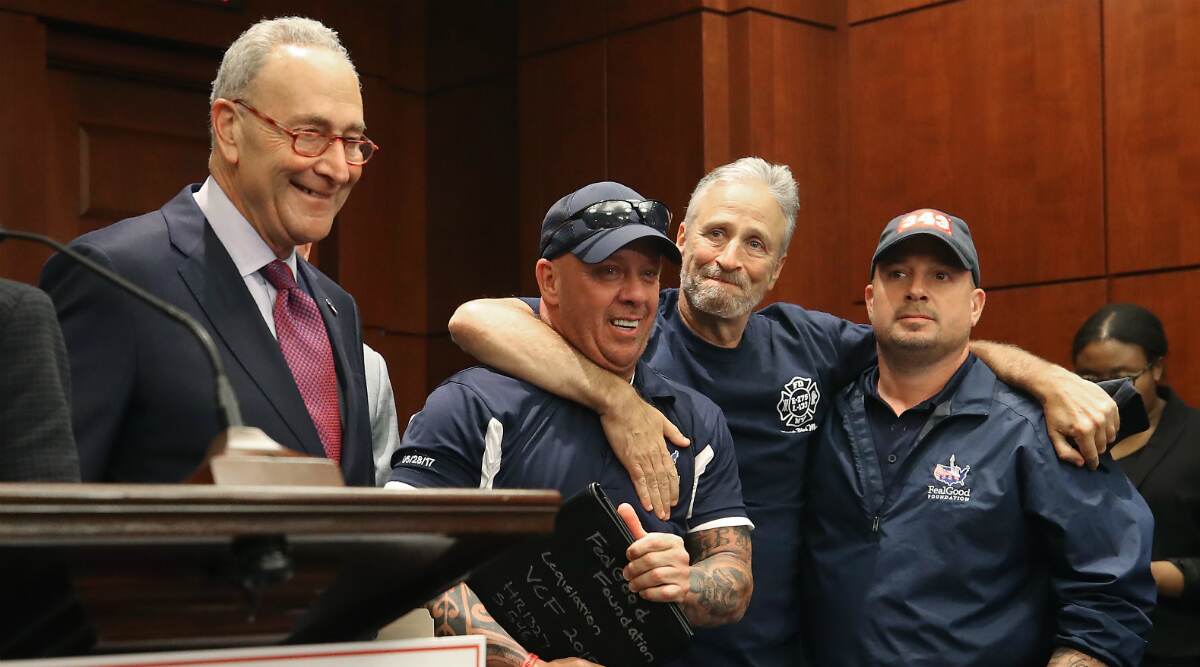 Jon Stewart has played a crucial role in taking a stand on late-night shows for anything and everything that you believe in and raising awareness about key topics with humour as a pretext. As we celebrate Jon Stewart's 57th birthday, here's hoping his work in comedy continues to take us through different mediums, and his sheer personality inspires us time and again, as it already does! Happy Birthday, Jon Stewart!