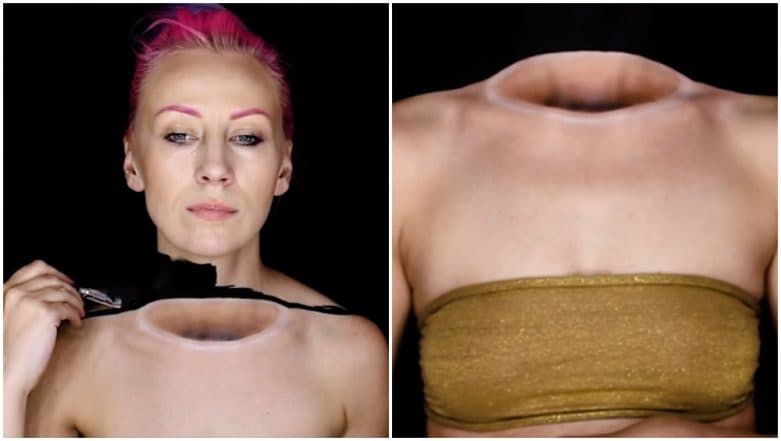 Siberian make-up artist Mirjana Kika Milosevic is quite popular among her fans and on social media as well. Her 'Wooden puppet doll' is said to be the best so far and constantly receives praises from her internet fan following. She recently surprised her fans by creating an illusional look where she completely loses her head. The 27-year-old has been attempting such shocking transformations since two years and manages to wow her fans every time with her something quirky.
In one of her videos, the make-up artist from Serbia makes it look as if she has tied her body in a knot or in a braid. She has also attempted the popular characters such as Corpse Bride, Despicable Me's Gru, Frozen's Olaf and Aladdin's Genie. Mirjana said she started doing makeup as she could find a job in the city. She has more than 40,000 followers on social media and is gaining more popularity with each passing day.
Watch her latest video here:
However, creating breathtaking illusions are not quite easy. The Sun quoted her as saying, "To create one illusion is not simple. First I need one day to relax, listen to some music and then get inspired. Then I prepare my make, up my three mirrors and I start to paint. Sometimes I need two hours and sometimes I need eight or nine hours. I enjoy it because I get to be somebody else for just for one day."