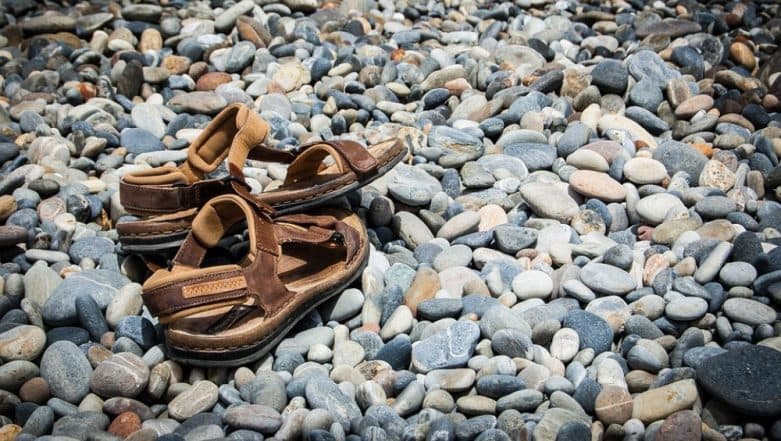 Do you think you would report a police complaint if you lost your sandals? Well, a man from Rajasthan went to the cops after his new pair of chappals went viral. Rajesh Gupta was in Tamil Nadu was at a private diagnostics laboratory when he lost his footwear. He was at the lab opposite the Tondiarpet post office on Thiruvottiyur High Road for a blood test on Sunday.
He had left his footwear at the doorstep before going in, on returning it was missing. Rajesh complained to the laboratory staff but they hadn't seen anything. Rajesh complained to the police that his sandals were new and chosen by his wife. Rajesh who runs a hardware store in Parrys' Corner filed a formal complaint at the Tondiarpet police station. West Bengal Shop Owner Shot Dead Over Plate of Biryani.
He also told the police that he had bought sandals for his whole family and was upset about losing his pair and his wife selected them. Police issued Rajesh a community service register, a stage before filing an FIR.
According to a report in The Times of India, as the lab closed on Sunday, police could not check CCTV footage. When the cops reached there on Monday, they were informed that CCTV hasn't been functioning for the past two days. Police added that when laboratory authorities were contacted, one of them said that they would Rs 800 to settle the matter and avoid further trouble.