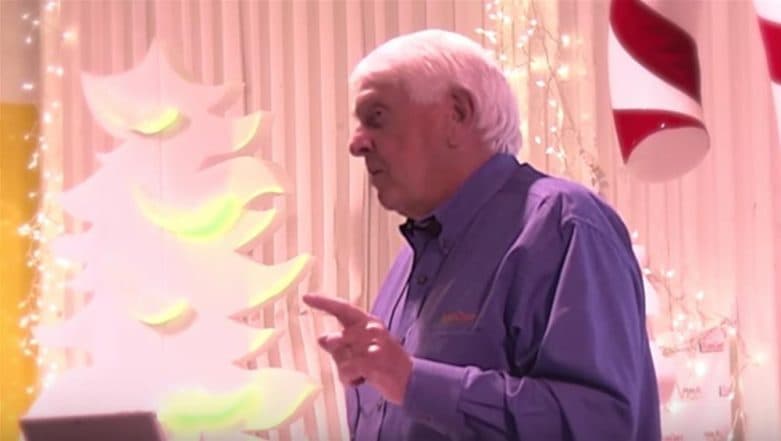 FloraCraft, local craft and floral industries is giving away thousands of dollars as Christmas bonus to their employees in Michigan. CEO Lee Schoenherr is giving a total of USD 4 million to  200 employees for the festive season. The amount each employee will receive depends on time spent there, however, on an average per worker will receive USD 20,000. Those who are families and working as second and third generation employees and those employees with more than 40 years of service will top USD 60,000.
The company in a statement said that the employees were taken by surprise when the announcement was made on Friday and they lined up to thank Schoenheer personally. FloraCraft located in Ludington has never even had a layoff since its founding in 1946. Most Precious Gift This Christmas 2018: This Teacher Received Something From a Student Who Had 'Nothing to Give', Post Goes Viral.
FloraCraft, which makes foam products for the craft and floral industries supplies the products to Walmart, Amazon, Michaels, JOANN, Hobby Lobby and retailers across 50 states and 17 countries. The move comes after a tax reform law that slashed corporate taxes. Schoenherr said that he was also inspired by his concerns about political changes in Washington.
Watch FloraCraft CEO Lee Schoenherr announcing $4 million in employee gifts:
Generally, he has been giving an extra week's pay as a holiday bonus to his workers. Chicago Tribune quoted him as saying, "I wanted to show some appreciation for the people who have worked for me and been responsible, to a great length, for the success of the company."
The festive gift will be given either of the two ways: a cash bonus and a special contribution to the employee's retirement account. The first instalment will be made by the end of 2019. Generally, he has been giving an extra week's pay as a holiday bonus to his workers. But Schoenherr said he had been planning to make a substantial gift to workers.