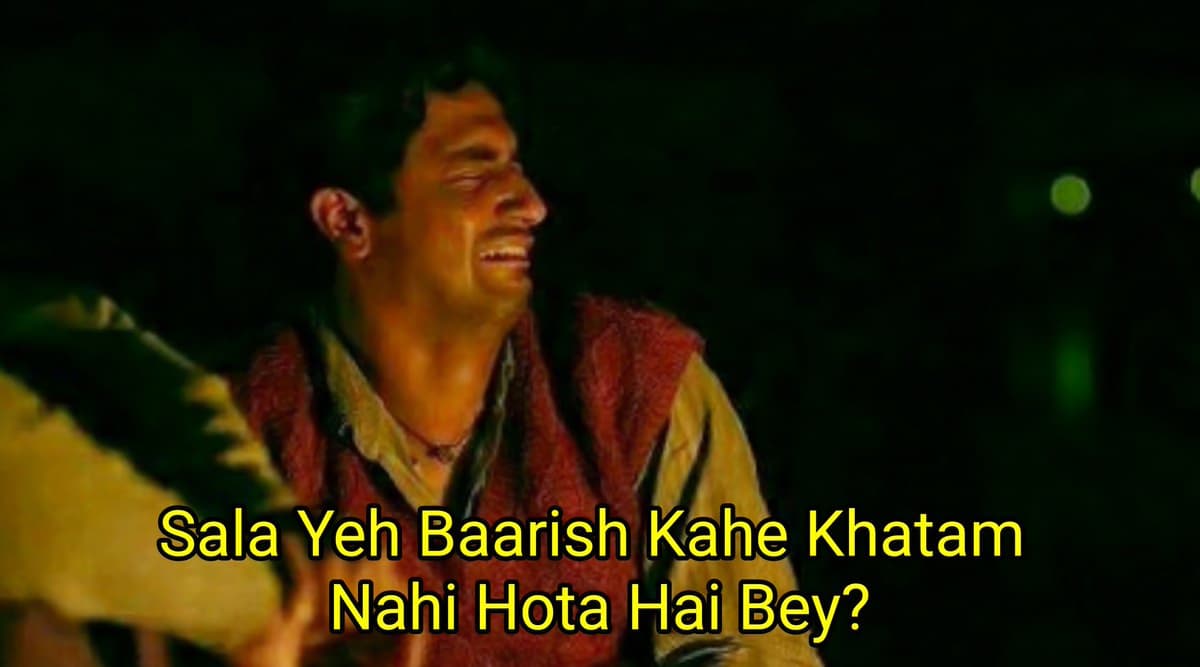 The rains do not seem to be going away very soon. The city of Mumbai is experiencing light showers in some parts and extreme thundering in other. Soon enough, #MumbaiRains has started trending on Twitter with people giving funny reactions and some quick to make memes too. Overall, people are tired of the unpredictable weather and waiting for the rains to finally stop. A cyclonic storm named Kyaar had caused rains in the Western parts of Maharashtra last week. On this evening, dark clouds hovered over the city and it has started drizzling. The quick reactions are seen on social media too.
This weather is said to be an effect of not one but two cyclones in the Arabian Sea. Since the heat has been scorching in the past few days, these showers may get a bit of winter to the city, a season that most residents eagerly await. The India Meteorological Department (IMD) had given a forecast of rain and thundershowers for the city as well as adjoining areas, including Thane and Palghar, for Friday and Saturday. As Mumbai Rains Cripple City Once Again, Netizens Make Funny Jokes and Memes to Brighten the Dull Mood (Check Funny Tweets).
Check Some Tweets on #MumbaiRains:
What is This Behaviour?
#MumbaiRains, what is this behaviour!

— Aayush (@vyasaayush09) November 1, 2019
Time for a Dress Code
New dress code across Mumbai office, Rain Coats and Floaters... #MumbaiRains

— $uheil Merchant (@suheil_merchant) November 1, 2019
Totally
Mumbai Rains Be Like 😂#mumbairains pic.twitter.com/flntLqREaf

— Parth Mestry (@MestryParth) November 1, 2019
Sums Up
Mumbaikars right now :-#MumbaiRains pic.twitter.com/mEZeoKReAa

— Ommi Gangawane🇮🇳 (@ohhh_mii) November 1, 2019
Lol #MumbaiRains #November ☺😂 pic.twitter.com/SrKnjon5Lb

— 18ViratKohli (@LegendVirat) November 1, 2019
Time for a Sweatshirt or a Raincoat?
I guess I should buy a raincoat instead of a sweatshirt 🌧️#MumbaiRains

— Shanky (@Imshankar_AN) November 1, 2019
Rains, Can You Chill?
Lightening and thunder is making me wonder if Voldemort is getting resurrected again. #MumbaiRains you're working overtime. Chill now, boss!!!

— Stuti Tank (@HiamStuti) November 1, 2019
As the evening brought along with it, dark clouds and rains, people on social media are not feeling the respite as much. Probably, this year, we have seen enough of rains that we just want it all to end soon.