User reviews on sites are supposed to be helpful to decide upon buying a product. People rely on these to make their decisions about buying a certain product/service. But one can never really underestimate those with a quirky sense of humour. People love writing funny reviews too and some can be so entertaining! With the growth of online shopping platforms, everything is easily available at your doorstep. Amazon also makes the final rites material available on their site. But the user reviews on these will bring back even the dead. People have mocked the product by writing hilarious reviews.Amazon Freedom Sale 2018 to Start From August 9, Check Offers.
The Antim Kriya Kit is the final rites material which includes the sticks, white cloth, bamboo stretcher along with all the things required for the final rites process. The product description reads, "The world's first all inclusive Final Rites Kit (Antim Kriya) for Hindus, Jains, Sikhs." The kit takes a day to arrive, as the seller mentions. It is a little shocking to see everything available online and it has 4 stars out of 5, thanks to the funny reviews people have written out.
Take a look at some of the product reviews of the Antim Kriya Kit: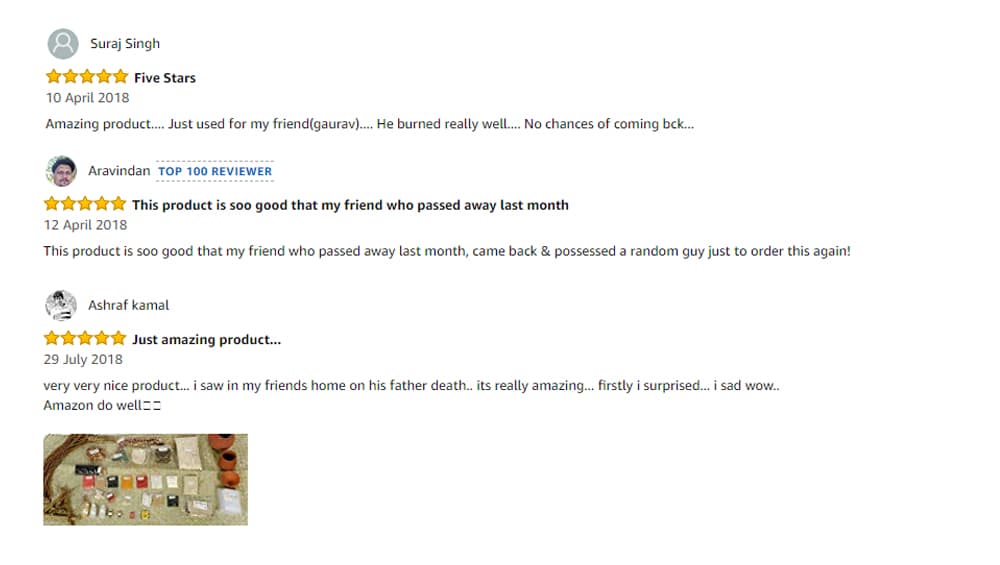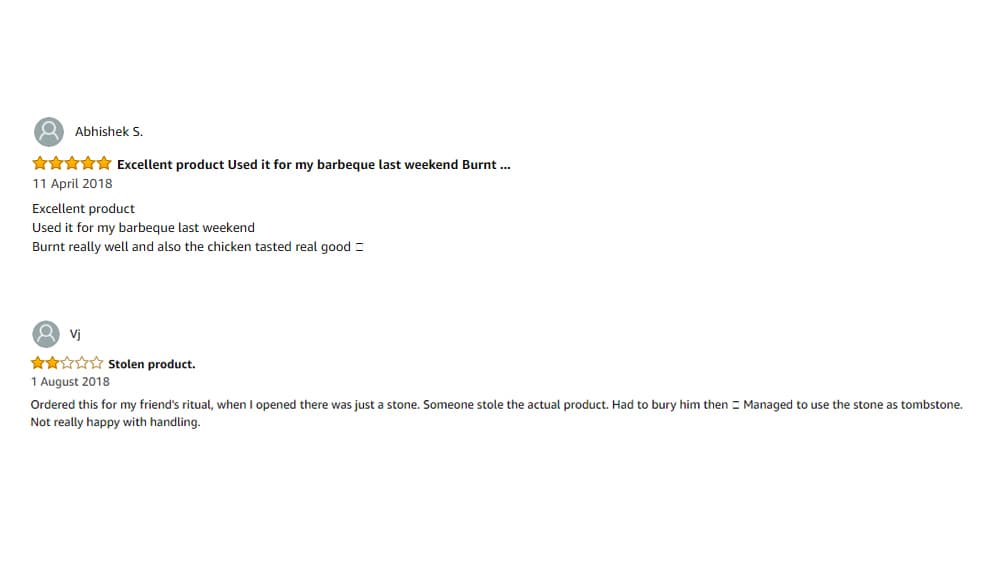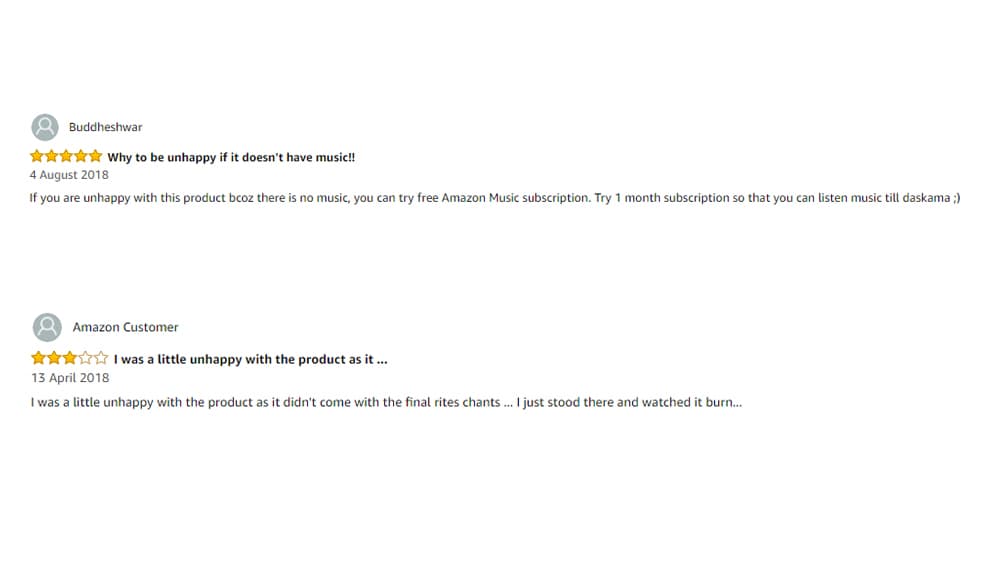 Aren't the reviews hilarious? Visits from the dead to doing a barbecue on it, the users have taken the reviewing to another level. We are not sure as to how many people are actually ordering the Antim Kriya Kit from the online portals but nobody is going to rely on the reviews for sure.