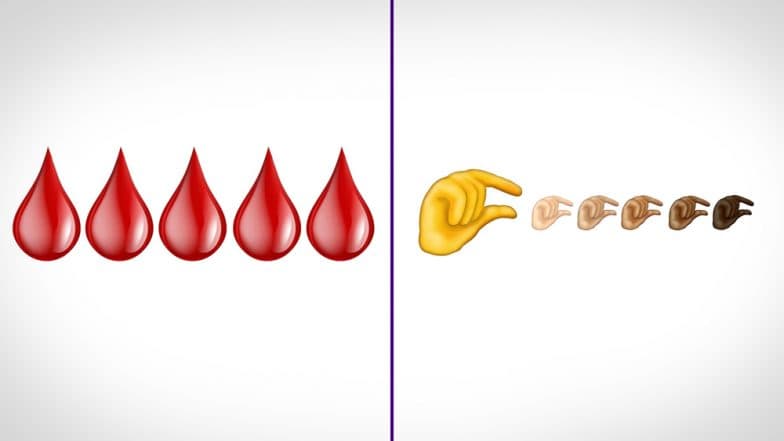 Emojis are upping their game every day. Making our WhatsApp, Facebook, Instagram and Twitter conversations, emojis are evolving by each passing day. With an effort to making them more inclusive and diverse, we will be seeing new emojis make their debut. We recently saw the woozy Emoji that confused the Apple users but now kickstarting 2019, Unicode announced a list of exciting new emoji that will be introduced to your devices in 2019. The inclusive and diverse list includes 59 new emojis that will have 171 variants in terms of gender and skin tone, taking the count to 230. So just when you thought there was an emoji for almost everything, here we have new emojis to celebrate all kinds of lives. The new list of emojis includes a prosthetic mechanical arm, hearing aids used by deaf persons, waffle, ice cube, yawning face, among others. However, c These are pure guesses and guesses from the internet, and no formal announcement of any sorts have been made. The pinching emoji dubbed as 'small penis emoji' can be very offensive, however, 'funny' tweets around that emoji are doing rounds on the internet. WhatsApp Stickers Feature Now Available For All Users on Android and iOS: Here's How You Can Download More Stickers.
👀 Video: All #emoji12 additions now approved https://t.co/MOsc2b2QBH pic.twitter.com/sTHSMZg9SE

— Emojipedia 📙 (@Emojipedia) February 5, 2019
However, the internet seems thrilled and are reacting extensively. Take a look at some of the reactions on 'small penis emoji.'
Finally, an emoji to explain how small my ex used to be down there https://t.co/5duT9FzM1X

— aye matey years old (@fifthdumbledore) February 6, 2019
Many seemed happy about the small penis emoji.
FINALLY a small dick emoji https://t.co/TTvzP609Xv

— Kath Barbadoro (@kathbarbadoro) February 5, 2019
Subtle.
Tiny eggplant emoji. https://t.co/UjkCWqP1UH

— Anthony Liselli (@AnthonyLiselli) February 6, 2019
Announced Tuesday by the Unicode Consortium, a group that helps make open standards to allow people to use computers around the world, the new emoji group will hit phones later this year. Updates will begin in April and continue through the end of the year, according to Emojipedia.