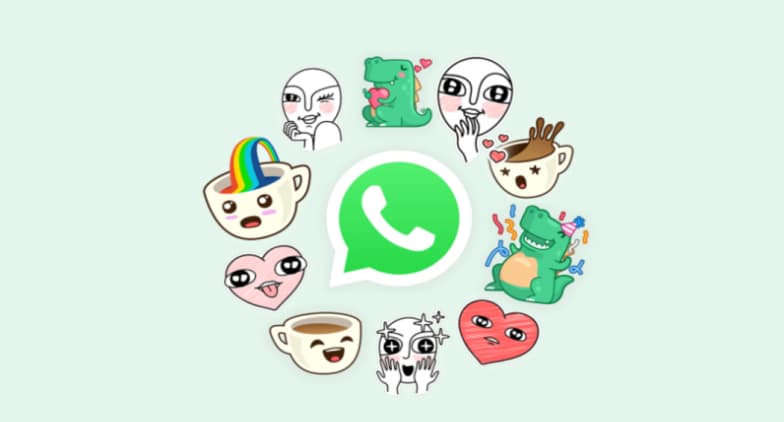 After introducing WhatsApp Stickers for Beta users, WhatsApp has officially rolled out a new update for the WhatsApp users featuring stickers to all of them. The new stickers became an instant hit and later the company also allowed access for the third party stickers. With the new update, all the WhatsApp users (non-beta) will be able to use these stickers and express while communicating on the platform. Malayalam WhatsApp Stickers For Android & iOS: Here's How You Can Download Regional Language Stickers On Your Smartphone.
Additionally, the stickers with regional languages are also becoming quite popular. Recently, Malayalam WhatsApp Stickers for Android & iOS platform is currently available for download and usage. It is also believed that the regional WhatsApp stickers are expected to gain more momentum. WhatsApp Stickers for iOS & Android! Here's How to Enable the Stickers for Chat & Impress Your Loved Ones and Friends.
The company has finally released the WhatsApp Stickers to all the users post numerous anticipation and leaks. The Facebook-owned company has provided dedicated stickers store from where the users can download and use these stickers. Currently, there are only 12 sticker packs provided by WhatsApp. However, the users can download third-party stickers too. WhatsApp Introduces Stickers: Are GIFs, Emoticons & Stickers Taking Us Back to Pre-Historic Era of Language & Communication?
The company has rolled out the update on the day of Dhanteras, which is essentially the first day of Diwali. The sticker update on the latest version of WhatsApp. However, the update is rolled out in a phased manner and if you haven't received the update, it will be available soon. WhatsApp Officially Announces Stickers for Android, iOS Users, Which Will Be Available in Coming Weeks.
Here's How You Can Download WhatsApp Stickers on Your WhatsApp:-
1. Firstly, you need to open Google Play Store (Android Phone) or Apple app store (iPhone).
2. Then, you have to check for the WhatsApp update and download the same.
3. Before downloading make sure that you have a stable internet connection.
4. After downloading the update, you will be able to use these stickers in any chat or group.
5. The new WhatsApp stickers will be seen in the new sticker section, next to GIF option.
6. Now tap on the download icon for downloading the sticker pack. After the pack is downloaded, a green check will be seen.
7. After this is done, you can send these stickers with your friends and family.
Follow these simple steps to download and use these new WhatsApp stickers, which is now available for all users across Android and iOS.