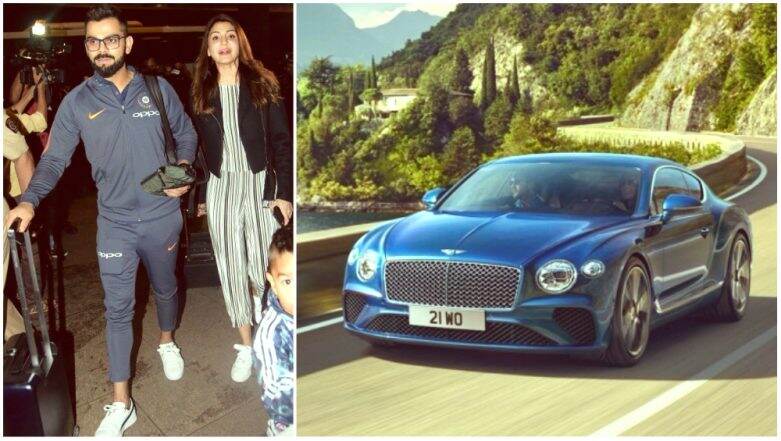 Mumbai, March 30: Virat Kohli, and his love for luxury cars is well-known! The Indian Cricket team captain is a confessed-lover of German car manufacturer – Audi. Known for his love for fast and luxurious cars, Kohli had also added Bentley Continental GT to his already star-studded collection a few years back!
The star Indian batsman, Kohli, who owns an array of Audi cars, not many know that he had shifted his focus from German car manufacturer to a British one, a long time ago. However, the fact remains that he still is the brand ambassador of Audi cars in India.
According to a Financial Express report, Virat Kohli was recently caught on camera driving his Bentley Continental GT car near Delhi airport. After having five Audi cars in his possession, Kohli had added another one to his collection; it's fast, it's luxurious, and it is Bentley!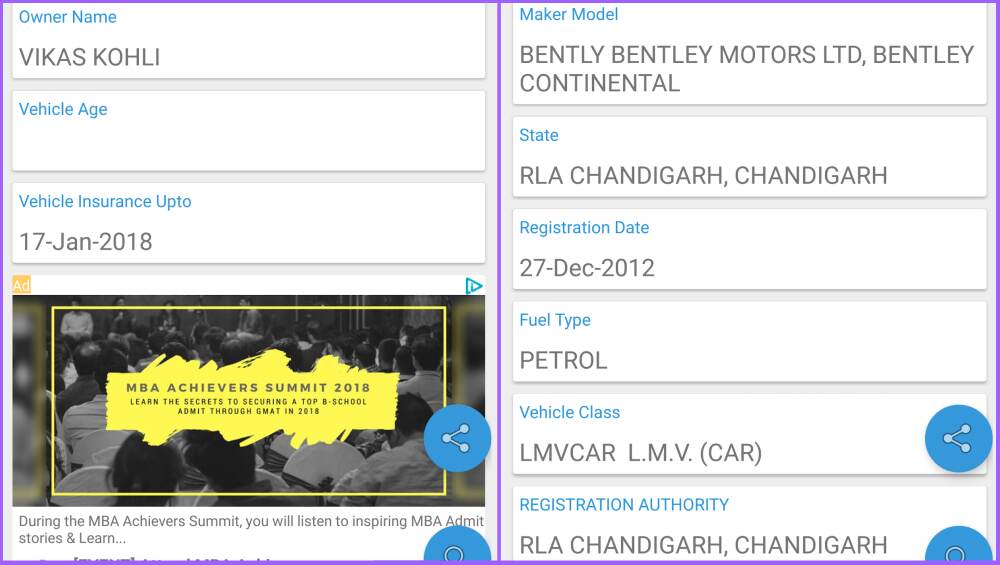 Virat Kohli's car collection already includes an Audi R8 LMX Limited Edition, Audi R8 V10, Audi A8L W12 Quattro, Audi S6, Audi Q7 4.2 TDI, Toyota Fortuner and a Renault Duster. His love for German car manufacturers can be gauged from the fact that six of his seven cars are of Volkswagen Group!
There were speculations doing the round with Kohli waiting for his (Bentley) car's arrival for a long time now. Kohli was spotted riding his five-year-old car in the city streets of Delhi and was also caught in the cam by one of the Facebook users. It was reported that the car is registered in his brother's name, i.e. Vikas Kohli.
Bentley Continental GT is available in four variants in India, with options of selecting between the two engine types; a 4.0-litre V8 petrol engine and a higher spec of a 6.0-litre petrol engine. Bentley Continental GT, in India, ranges between Rs. 3.58 crore to Rs. 3.84 crores!
With the Indian Premier League (IPL) soon approaching, it is sure that Kohli will not be able to spend much time with Bentley Continental GT car. However, with him captaining the Royal Challengers Bangalore (RCB) side, one can surely expect high-octane action on the cricket field!