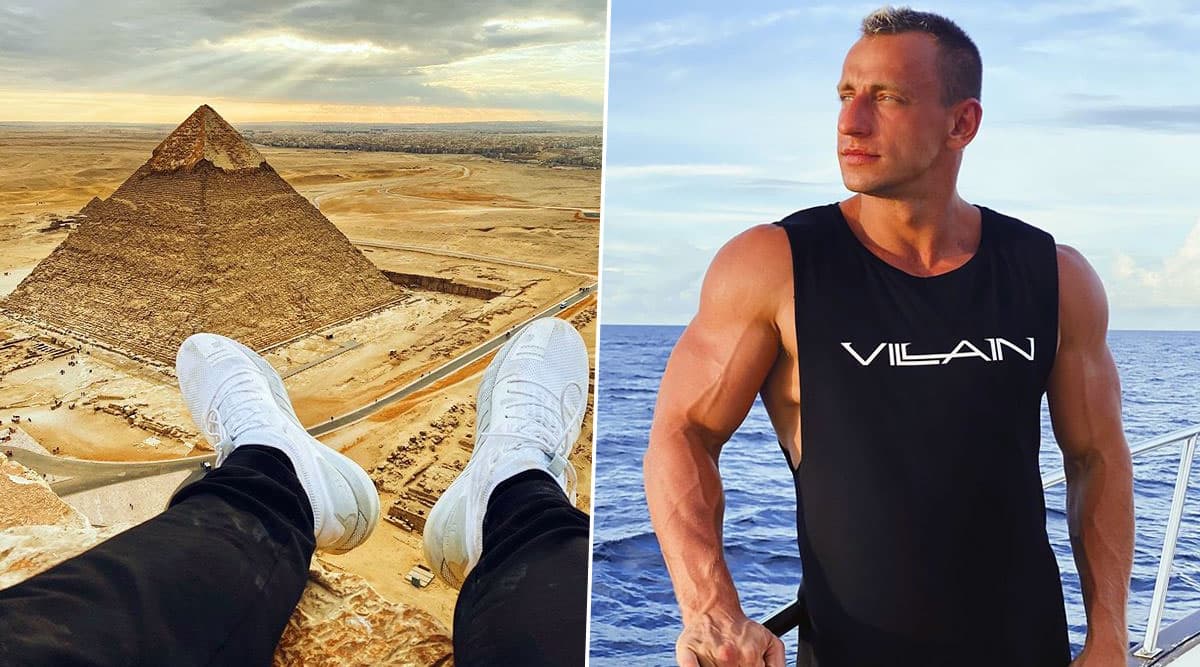 The pyramids of Giza in Egypt are one of the most attractive tourists' destinations from all over the world. But a social media influencer and YouTuber Vitaly Zdorovetskiy who did not respect the rules of the place, learnt the consequence of his actions the hard way. Zdorovetskiy was thrown in jail for five days as he climbed one of the pyramids. The YouTube personality who made a lot of buzz for promoting his XXX site last year has over 3 million followers on Instagram. He posted a picture narrating his jail incident. Streaker Elena Vulitsky Attempts to Steal the Show During NZ vs ENG, CWC 2019 Finals to Promote Son's XXX Website 'Vitaly Uncensored'.
Vitaly Zdorovetskiy uploaded a picture of his feet, where he is clearly sitting atop a pyramid and another pyramid structure in the frame. These monumental structures of the Giza Necropolis date back to 2560 BC. A testament of civilization almost years ago gets major respect from not just the locals but every visitor here. It is not clear as to why this influencer chose to climb over one but said would reveal the reason in a few days with a video! He also wrote, "No words can explain what I just went through the past 5 days." Tourist Couple Wash Butt With Holy Water at Bali Temple, Viral Video Causes Outrage.
Check Vitaly Zdorovetskiy's Post of Being Locked Up in Egypt:
View this post on Instagram
As he mentions, he did it for some cause. A lot of people have expressed interest in knowing the full story of his experience. However, we hope no one gets so influenced by him to try out the same thing. An Indian tourist who had once climbed atop a sacred monument in Bhutan was detained.
Vitaly Zdorovetskiy had made it to the headlines last year during the Champions League match in Madrid. His girlfriend Kinsey Wolanski had invaded the match pitch wearing just a swimsuit to promote his X-rated website. Looks like, he has some or the other way to get into the headlines with his weird tricks.