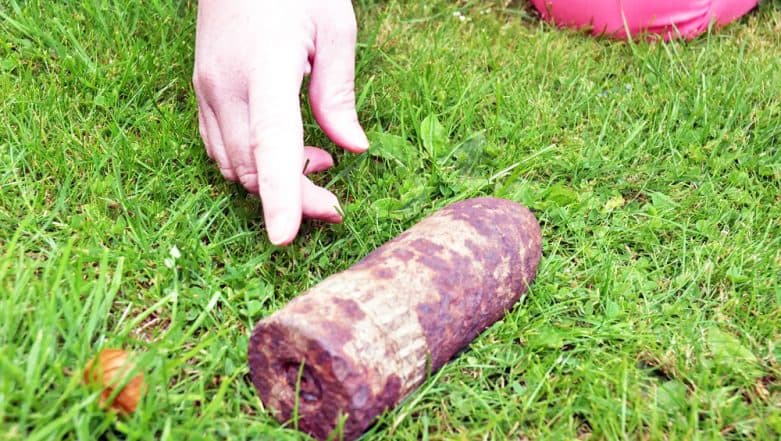 A woman who tried to sell the World War II relic online was shellshocked when her supposed buyer told her, it was a live bomb and not a collector's item. Tracie Wright put up a missile-like rusty object for 99p on eBay. She believed it was an empty German artillery from World War II and even let her children play with it. One of her kids took it to school for 'show and tell.' So when the collector told her it was not empty but could explode at any moment, Wright was too shocked. The bomb squad was called in for disposal.
Talking about her possessing the relic in the first place, Wright said, "To be honest, I didn't really know what it was when I found it. It looked like an empty shell from World War One or Two. I'd bought a load of boxes at an auction and it was in a box of miscellaneous stuff with things like a clock and bits and pieces – just collectables." She found it in the collectable box and then put it up online on sale, comparing it with other such items. Within hours of her posting the ad, an observant collector got in touch with her and told it could be potentially lethal.
The bomb squad came in and then helped in the disposal. It was carried out in a control Talking about it she said, "The bomb squad told me that if it was dead the explosion would just be a small 'pfff' and if it was live then it would be a 'bang' – and it definitely went bang." The particular shell was thought belonging to the time between the two major wars. It could possibly have contained a tracer of bullets. Bomb experts always keep warning not to touch something they are unsure about and call the police straight away.