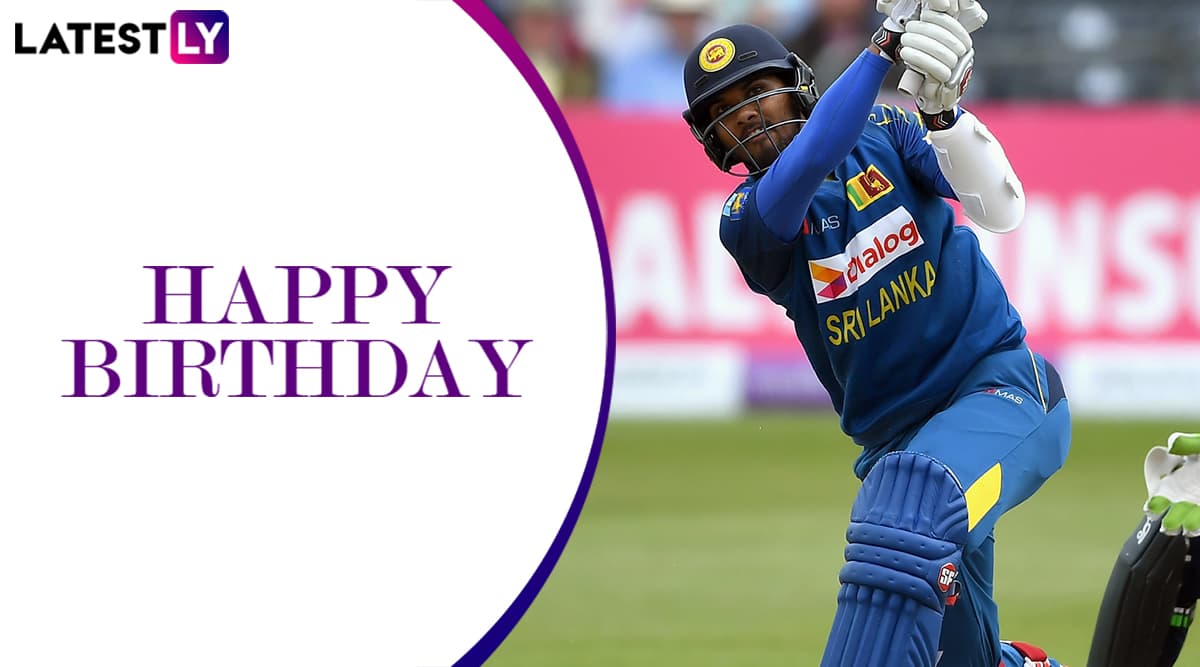 Dinesh Chandimal celebrates his 30th birthday on November 18, 2019 (Monday). Once touted as Sri Lanka's next best batsman that could replace the Sangakkaras and Jayawardenes in the national team, Chandimal – despite a terrific start and occasional glimpses of brilliance – has struggled to truly establish himself as the modern Sri Lanka great batsman. Yet every time he holds the bat and makes it sing, Chandimal shows the world why he remains or can be, Sri Lanka cricket's brightest batting talent in its ongoing transition period. He initially started as a batting all-rounder but later took up wicket-keeping after he was allegedly thrown out of a cricket academy for illegal bowling action.
Chandimal made his international debut at the age of 21 in 2010 and hit two centuries in his first six games. Such was his promise – of a great cricketer in waiting and the leader of Sri Lanka's next generation – that four years after his debut, Chandimal was appointed the captain of the Sri Lanka national team. His first two centuries in ODI cricket, against India and England, were big match winners. His first Test century powered Sri Lanka form an almost humiliation against Bangladesh to a massive victory.
But the promise of a bright career soon faded into the dark with Chandimal going on a long barren run of five years without an ODI century. He scored a couple of Test hundred in that period but inconsistency, which led to frequent in-and-outs of the national team, meant not only was Chandimal sacked as a captain but was pushed into obscurity. He was captain of the Sri Lanka team that lifted the 2014 ICC World T20 Trophy but played only three games before being suspended and eventually dropped out. Yet with the willow in his hands, Chandimal oozes elegance, temperament and class. On his 30th birthday, take a look at some of his best performances.
111 vs India at Harare, Zimbabwe In 2010
In his only his second international match, Chandimal knocked India out of the Tri-series in Zimbabwe with his maiden century in international cricket. Chandimal scored his first international century off 102 deliveries hitting a boundary to reach the landmark. He scored 111 runs from 118 balls, which comprised of six fours and five maximums. Chandimal's maiden hundred helped Sri Lanka chase 269 runs with six wickets and eight balls to spare. The then 21-year-old, however, couldn't finish off the innings as he was stumped when attempting to smash Ravi Ashwin out of the Harare ground.
105* vs England at Lord's in 2011
This was his sixth match in international cricket. Young Chandimal, who made it to the senior Sri Lanka team after smashing records in junior cricket, had already wooed the cricketing world with his maiden ODI hundred that knocked heavyweights India out of the Tri-series, involving Zimbabwe. That century was, however, followed by a string of single-digit scores and pressure was already mounting on a young Chandimal to deliver or be dropped.
He released it all At Lord's against England with a master-class knock that helped Sri Lanka chase down 247 runs with eight balls and six wickets still remaining. Unlike the India game – where Chandimal had failed to close the innings and stay not out – here he took Sri Lanka home, hitting Tim Bresnan for a towering six over long-on to reach his century before sending James Anderson to the boundary to complete the proceedings.
59 & 162* vs India at Galle, Sri Lanka in 2018
Chandimal was one of the only two players to score half-centuries – and one of the only four to cross double figures – as Sri Lanka tumbled under 200 runs in the first Test at home against India, who were travelling for the first time under newly-appointed captain Virat Kohli. In reply, India took a 192-run lead with centuries from Shikhar Dhawan and Kohli. Sri Lanka were already starring at a shock home Test defeat after Ashwin and Amit Mishra combination left them trailing at 3/5 when became 4/92 when Chandimal took guard at the dismissal of Sangakkara.
He lost partner Angelo Mathews three runs later (5/95) but stitched successive century-run stands for the next two wickets to not just rescue Sri Lanka but also set India a modest target of 175 runs to chase. India bundled under 112 runs to hand Sri Lanka a 63-run victory. Chandimal was declared the Man of the Match (MoM) for his incredible knock of 162 runs (not-out) that had 19 boundaries and four sixes. It was Chandimal's fourth Test hundred, first against a non-Bangladeshi opposition.
132 & 43 vs Australia at Colombo in 2016
Sri Lanka had already sealed the three-match Test series and led 2-0 before both teams met at Colombo. Australia were thrashed in both the matches with none of their players scoring a century. But Mitchell Starc was in terrific form throughout the series. He came to life again at Colombo leaving the hosts rattled at 5/26 – their half-batsmen back in the hut. Chandimal and Dhananjaya de Silva (129) joined hands and over a day and a half – that encapsulated four sessions – they tormented Australia adding 211 runs together.
Both completed centuries, Chandimal recording his sixth Test tom, and helped Sri Lanka reach 355. Australia replied with twin centuries and 300+ runs as well but the push by Chandimal and De Silva had exhausted them. Rangana Herath made merry of that and led Sri Lanka to a 163-run win in a Test they had already lost on an opening day had it not been for Chandimal's and De Silva's heroics.
155* & 7 vs Pakistan at Abu Dhabi, UAE in 2017
Pakistan had never lost a Test match at Abu Dhabi – their home ground after international cricket was suspended in Pakistan – until this game. But history was to change. Sri Lanka called right and opted to bat first. But were soon struggling at 3/61 when Chandimal – as he has done on most occasions in Test cricket – staged a fabulous show of rear-guard action, in the company of Dimuth Karunaratne (93).
The pair first tackled the dangerous Yasir Shah and saw off two tough sessions of classical spin bowling before adding a century-run stand and pulling the team out of a grave. Chandimal, now the Sri Lanka captain, continued ever after Karunaratne's dismissal and shared another 134 and 92-run partnership with the nest two batsmen to take Sri Lanka past the 400-run mark. He remained not out on 155 from 544 deliveries, which had 14 boundaries in them. It was his ninth Test century.
Sri Lanka went on to win the match by 21 runs with Rangana Herath taking 11 wickets and inflicted on Pakistan their first-ever Test match defeat in Abu Dhabi. The Lanka nation also clean-swept the Test series 2-0, winning the second match by 68 runs to complete a historic series triumph.