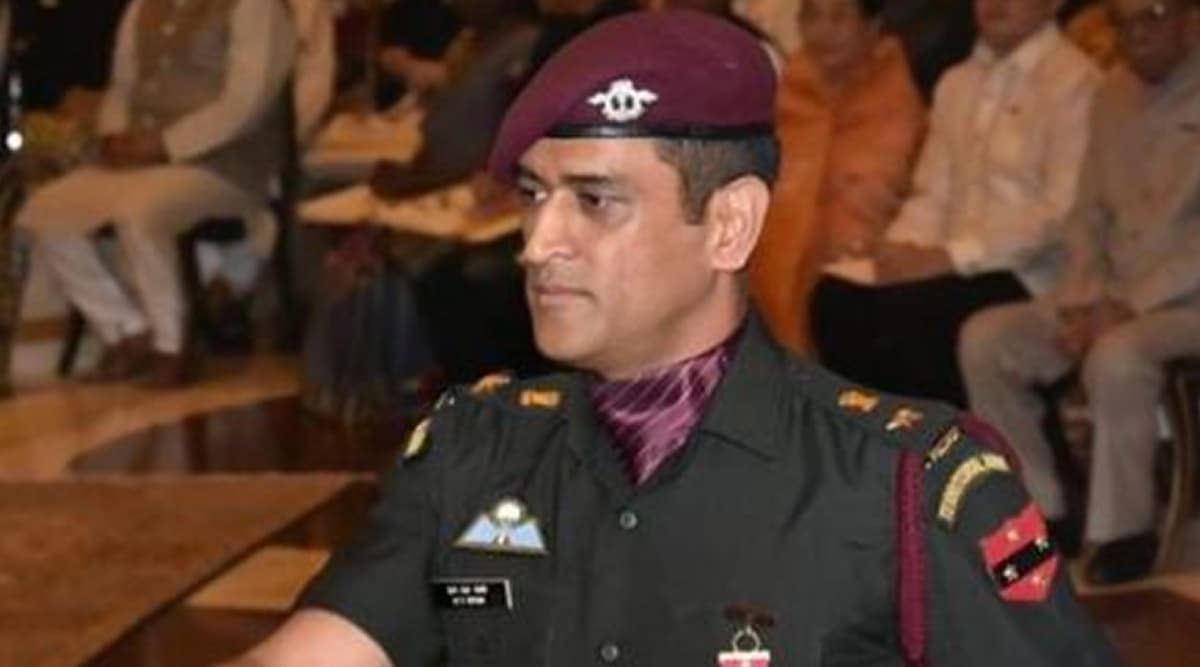 MS Dhoni is set to enter entertainment world with his maiden television show that will reportedly bring to life the amazing stories of brave army officers that have been honoured with the Param Vir Chakra and Ashoka Chakra. The World Cup-winning Indian captain, who has been out of cricket ever since the heart-breaking 2019 ICC Cricket World Cup semi-final exit, has used his break to come with a brilliant story idea to acknowledge the bravery of several army men and bring their stories to the audience. Dhoni is himself an honorary lieutenant-colonel and served two months with his regiment in the Indian army. Ms Dhoni Singing 'Main Pal Do Pal Ka Shayar Hoon' Is Worth Listening to, Former Indian Cricket Team Captain Draws Applause From Fans (Watch Video).
Dhoni, whose last appearance with the Indian team came in the nail-biting semi-final against New Zealand in CWC 2019, was run-out for by Martin Guptill killing India's chances of progressing to the final. India eventually lost by 18 runs and were knocked out of the event. Since then, Dhoni hasn't made a single appearance. He was initially on a two-month break but the sabbatical has continued over six months with the veteran wicketkeeper-batsman future attracting more interest with time.
But it seems that Dhoni has made full use of his time away from cricket to come up with plans for a new TV show. "It is a series revolving around personal stories of military officers who have been feted for gallantry with top honours like the Ashoka Chakra and Param Vir Chakra. Dhoni knows the journey of the people who have selflessly served the nation and the hardships they have faced while doing so. He wants to bring them into the limelight through his show," a source close to Dhoni was quoted as saying by Mumbai Mirror.
Meanwhile, Indian Express quoted another source saying that Dhoni during his two-week time with the army had learnt many stories about the brave soldiers and has been inspired with those stories about the hardships the soldiers and their families undertake.
"During his sabbatical from sports, Dhoni spent a lot of time with army officers. He even went on to complete a two-week stint with India's Territorial Army. That's how he got to know more about the brave soldiers," the national daily quoted the source as saying. He understood the soldiers and their families' hardships. Wanting to bring their story to the fore, Dhoni decided to bankroll this project."
Reportedly the TV show will be produced under Dhoni Entertainment Pvt Ltd, who will collaborate with StudioNext. The show will be launched next year and will perhaps air on Sony TV. This, however, won't be the first time Dhoni will be producing a show. He co-produced the Hotstar Special's Roar of the Lion and had also produced his own biographical movie.