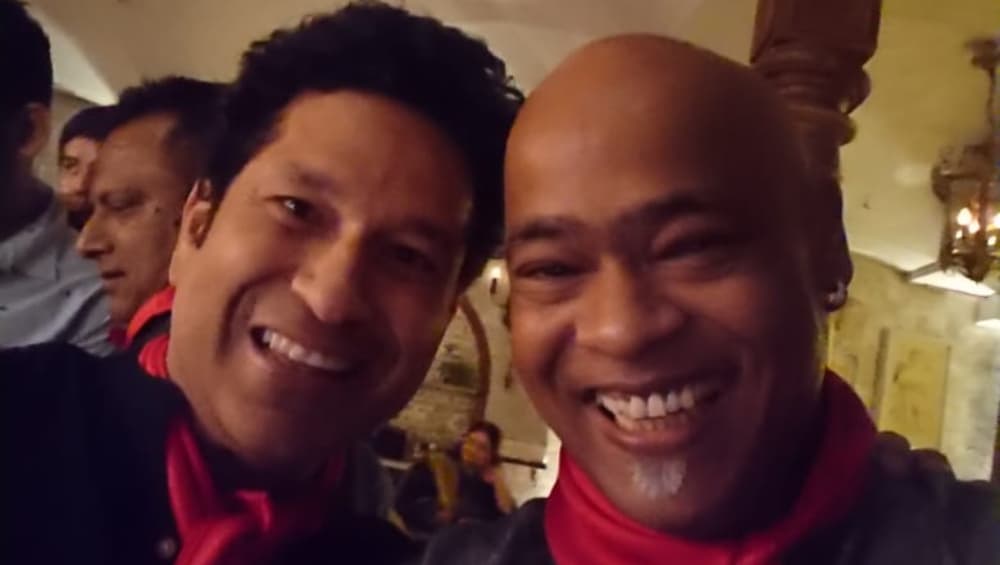 Sachin Tendulkar had launched a song 'Cricket Wali Beat' with singer, Sonu Nigam and it looks like he is now interested in having his childhood friend, Vinod Kambli croon it. Tendulkar and Kambli have been the best of friends since childhood and every Indian cricket fan must have heard the tales of their friendship. From boarding trains in Mumbai locals to batting together for India, the two buddies came a long way together. Post-retirement, both the cricketers must have spent a lot of fun time together and other evidence of their bond was seen in Tendulkar's latest post on Twitter. The Master Blaster posted a video on social media and he is seen throwing a rap challenge to Kambli. Yes, Sachin Tendulkar is asking Vinod Kambli to sing the rap part of his famous song 'Cricket Wali Beat'. Did Sachin Tendulkar and Vinod Kambli Take a Sly Dig at ICC's Super Over Rule in their Friendship Day Video?
The song was released on April 2017 in which the 2011- World Cup winner expressed his love for cricket and the track was highly appreciated by the audience too. Along with Sachin, renowned singer, Sonu Nigam also gave his voice in the song. In the rap part of the 'Cricket Wali Beat,' the highest run-scorer in international cricket took the names of many of his former teammates including that of Kambli. Tendulkar also thought that his childhood friend must be remembering all the names. However, the former left-handed batsman wasn't able to sing the rap part. Nevertheless, Sachin gave him a week time to learn the rap part and by 28th January, Kambli will be challenged again.
See Post:
Mr. Kambli, I challenge you to do the rap of my song #CricketWaliBeat!

You have 1 week. 😜 @vinodkambli349 pic.twitter.com/8zU1tVG0mh

— Sachin Tendulkar (@sachin_rt) January 21, 2020
Well, it will interesting to see whether Kambli will be able to step up to his friend's challenge or Sachin will be disappointed again.  Nevertheless, it is evident that the two still share the same bond after all these years and their connection is giving major friendship goals too.