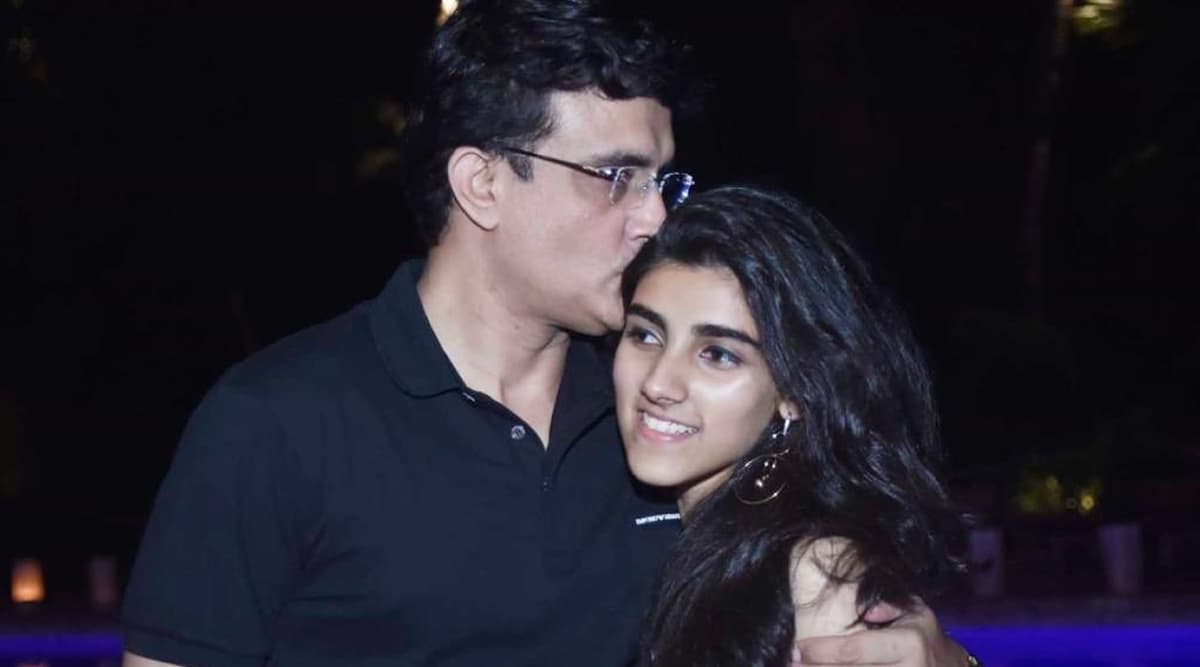 Ever since Sourav Ganguly has handled the reins of the BCCI, he is busy drafting the policies for the Indian players. For the past few days, he was preparing for the historic day and night Test match between India and Bangladesh. The match took place as per schedule and Ganguly was obviously present at the venue. The match ended on Day 3 itself with India winning the game by an inning and 46 runs. Ganguly was obviously there during the post-match presentation and was shared a snap on social media of a candid snap of himself. Sourav Ganguly Wishes Daughter Sana on Her 18th Birthday (See Post).
Little did the BCCI Chief know that his tweet would evoke a funny response from his daughter Sana Ganguly. So here's what happened. Sourav Ganguly posted a picture of himself where he didn't seem to be very happy with something. The candid picture evoked a lot of reactions as the netizens praised him for the arrangements during the day and night Test match. Sana Ganguly who obviously follows his father hilariously trolled her father on social media.
First, check the picture below and then the comment
View this post on Instagram
Sana's comment: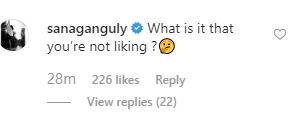 Ganguly was quite happy with the success of Pink Ball cricket and he said, "I am relaxed, relieved and happy. We wanted to do this for Test cricket. It is so important. People were not turning up for Test cricket. We did a lot of things (promotion) during and before this Test. It was sold out all throughout even today though the game was expected to finish early." The two-match Test series was a part of World Test Championship.