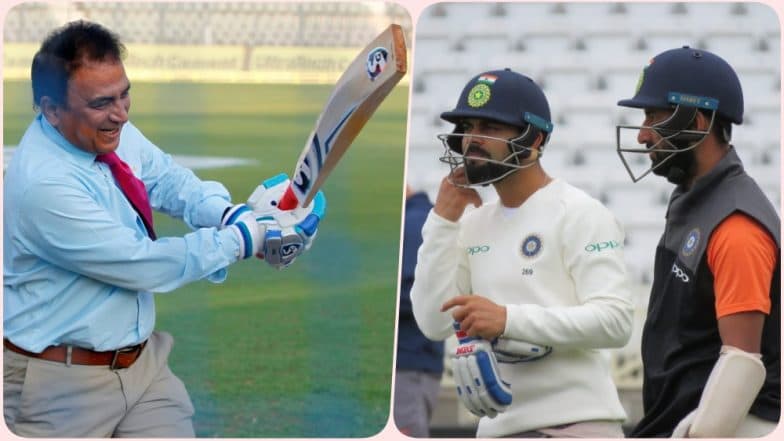 Former Indian cricketer Sunil Gavaskar has come down heavily on Indian captain Virat Kohli after Test series loss to England. In his criticism of Kohli's captaincy, Gavaskar said that the Indian team under his leadership has failed to live up to its expectations. Well, when the team is underperforming consistently, such criticism is bound to take place.
India's dubious selection choices and untoward bowling changes were the talking points during the entire series. Also, in both the first and fourth Test matches, the Indian team let the game slip away after gaining the upper hand initially.
Speaking on Virat Kohli's captaincy, Sunil Gavaskar said, "Everybody would be disappointed looking at the result because when Virat Kohli took over as captain, it seemed like the team would head into a new direction under him. The team looked hungry to win and seemed more hopeful of doing well under Kohli."
The Indian team haven't performed well overseas on their tours to England, South Africa, and Australia. And after Kohli took over the reins from MS Dhoni, it seemed like the change in approach would bolster India's chances overseas. However, with losses in South Africa and England, nothing has changed for the Indian team.
Here's what former cricketer Sunil Gavaskar had to say about Kohli's leadership skills:
However, Gavaskar heaped praises on Virat Kohli as a batsman. The Little Master was all praise for Kohli's stupendous batting display in England. He said, "As a batsman, Kohli has lived up to the expectations and even more. He has done everything possible as a batsman."
India is 3-1 down in the five-match series currently and will be playing for pride in the final Test at Kennington Oval in London. How the team shapes up for the Australian tour, later this year, is up to the selectors; however, a lot of introspection is needed at the moment.
The fifth Test match is scheduled to be played from September 7. Stay tuned with us for all the latest updates about India vs England Test Series 2018!