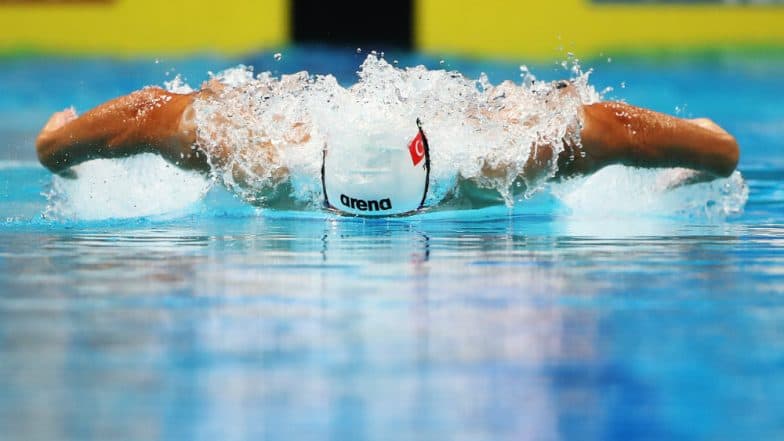 Budapest, August 22: The United States dominated the podium on Day 2 of the FINA World Junior Swimming Championships here, winning four gold medals and rewriting a junior world record in the mixed 4x100m medley relay.
US swimmers won golds in the women's 200m butterfly, men's 200m freestyle, men's 200m medley and mixed 4x100m medley relay, also setting a championship record in the men's 200m medley, Xinhua news agency reported. Kristof Milak Smashes Michael Phelps' 200m Butterfly Record to Win World Swimming Championships.
The US team proved their strength by setting a new world record in the mixed 4x100m medley relay with a timing of 3:44.84, followed by Russia who tapped home just 0.14 seconds ahead of Canada after a tense battle on Wednesday. Among other teams, Italy snatched two titles, Russia clinched four medals and Canada took three, one of each colour.