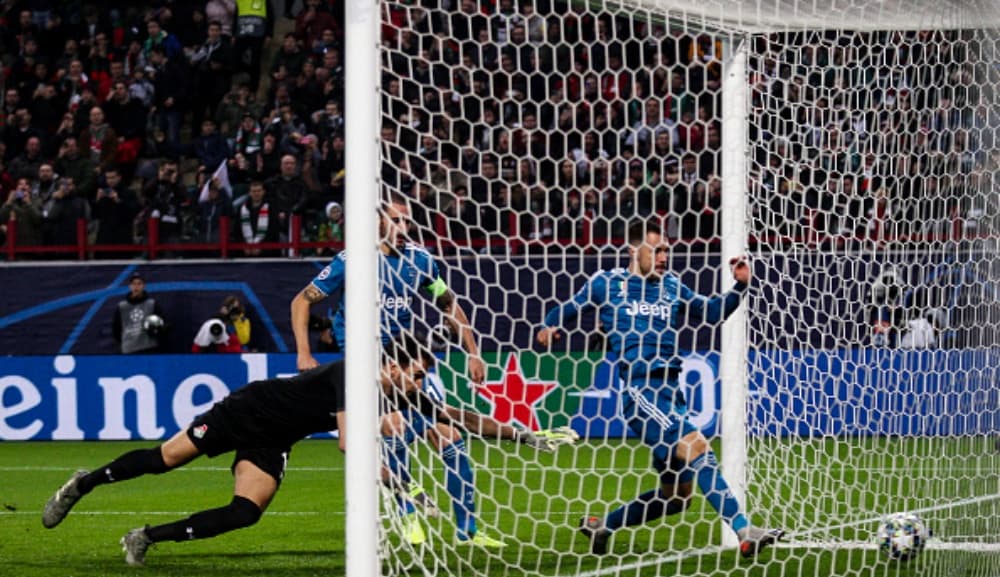 Last night Lokomotiv Moscow hosted Juventus in the second leg of the Champions League 2019-20. It was only on the third minute of the game that Aaron Ramsey netted a goal for the team that ensured a lead to the visiting team. But the goal actually belonged to CR7 but the former Arsenal star nicked it into the nets and Ramey was awarded the goal. The mid-fielder after the match revealed that he even went on to apologise to CR7 after the blunder. Juventus Beat Lokomotiv Moscow 2–1 in UEFA Champions League 2019–20, Advance to Knockout Stage. 
Initially, it appeared that the ball had touched the nets and the goal was made by the former Real Madrid player. But the replays showed that it was Ramsey who had nipped it to the nets and then the mid-fielder walked away with the goal. The video of the incident went viral on social media. First, check out the goal and then we will see what Ramsey has to say about the goal.
Cristiano Ronaldo almost scored his first free-kick for Juventus.

But Aaron Ramsey stole it off the line.😂pic.twitter.com/cicZLHDffu

— Football HQ (@FootbaII_HQ) November 6, 2019
Ramsey said, "I thought the keeper was a lot closer to me and had a chance of diving back and maybe clearing it," Ramsey told reporters after the match. My instinct took over to make sure that it went over the line. I've apologised to Cristiano." The hosts shortly produced an equaliser and the two teams could not find the net until the final moments of the game as the scoreline read 1-1. But in the end, it was Dogolus Costa who netted a goal in the additional time provided and led the team to a 2-1 victory. The team thus qualified for the knock out round of the Champions League 2019-20.