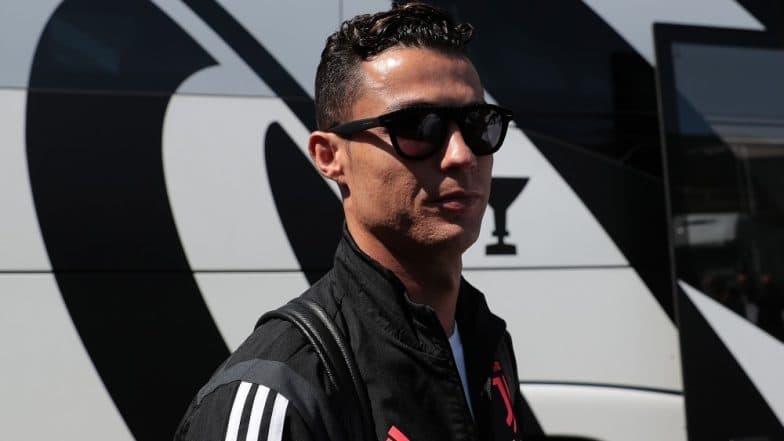 In a dramatic turn of events, Cristiano Ronaldo is said to have publicly accepted that he paid Kathryn Mayorga $375,000 hush money to stop her from filing any case of rape or sexual harassment against him. Mayorga accused the Juventus footballer of allegedly raping her at a hotel in Las Vegas in 2009 after the two had met a nightclub. Ronaldo, however, denied all such allegations but latest reports claim that the Portuguese superstar was allegedly involved in the heinous act and later paid the woman to keep her silent and stop from going to the police. Cristiano Ronaldo of Iraq! Biwar Abdullah's Uncanny Resemblance to Juventus Football Star Makes Him a Local Celebrity - Watch Video.
According to a report from TMZ Sports, Ronaldo is believed to have acknowledged that he paid Mayorga to keep her quiet and was involved in an out-of-court settlement with the victim in 2010. "Mr Ronaldo paid Plaintiff the sum of $375,000 and both parties agreed to be bound by explicit confidentiality and non-disparagement obligations," the new court docs filed by Ronaldo state, reports TMZ Sports. Cristiano Ronaldo Will Not Face Rape Charges in Las Vegas, Say US Prosecutors.
Mayorga has earlier claimed that she had taken money from Ronaldo as part of a private settlement and had signed a confidential agreement to stay quiet about the alleged rape. Ronaldo had however denied the incident before. Mayorga and Ronaldo met at a night club where the footballer had invited her for a party and then allegedly harassed her sexually in his penthouse suite in the Palms Casino Resort in Las Vegas, Nevada.
As per the official complaint filed by Mayorga, Rolando, who was at Real Madrid then, had forced himself on her despite she refusing to engage in sexual activity. "when Cristiano Ronaldo completed the sexual assault of the plaintiff, he allowed her to leave the bedroom stating he was sorry, he was usually a gentleman", news agency IANS had earlier reported.
Mayorga had initially filed an FIR but didn't take Ronaldo's name and only identified the accuser as a famous soccer star. In 2018, However, she directly filed a lawsuit against Ronaldo accusing him of raping her.