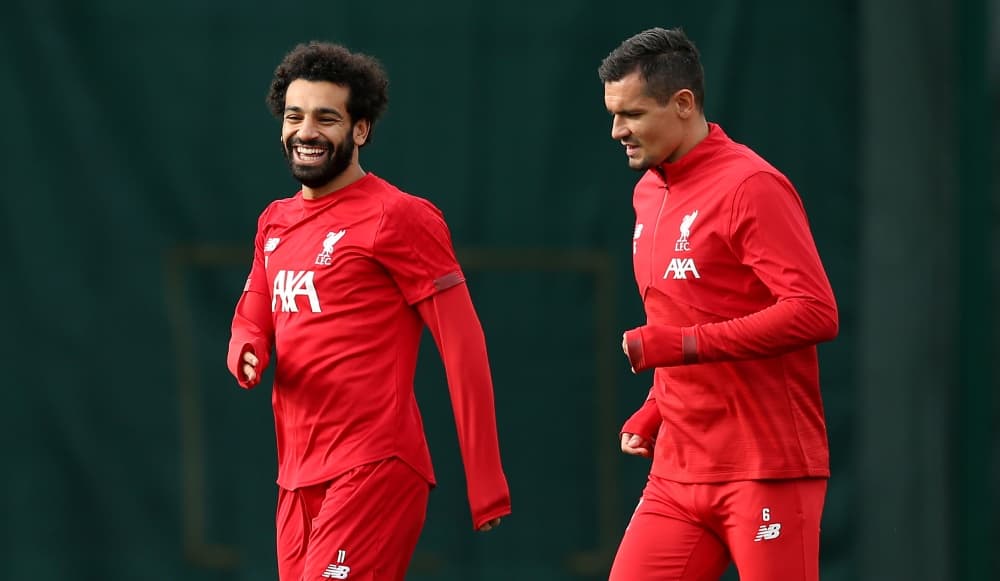 Dejan Lovren and Mohamed Salah are thick friends and they two have often been spotted trolling each other hilariously not only on the field but also on social media. This time it was Dejan Lovren who hilariously trolled Mo Salah for his hairstyle. Of course, it was all in good humour, but Mo Salah's hairstyle was compared to his cat and the two busted out laughing. So here's what happened. Dejan Lovren and Mohamed Salah were sitting across each other on the table and were asked some questions as a part of the fun activity for Liverpool. Mohamed Salah Hilariously Trolled by Dejan Lovren in his new Instagram post Ahead of Liverpool vs Burnley, EPL 2019. 
There were various including favourite pizza toppings, the best way to spend five dollars during childhood and many others. The two were asked to pick between cats and dogs. The Egyptian forward went first and he immediately responded saying, "Cats. I have two one in my head and the other in my heart." Little did the 26-year-old know that his Liverpool teammate will come up with yet another hilarious reply only to troll him. Lovren said, "The hair of cat looks like your hair." Salah took the comment sportingly and said that he takes this as a compliment. Lovren further went on to say that it's not a very nice hairstyle to have. The banter continued as Salah shot back and said it's much better than yours.
The video was shared on the social media handles of Liverpool.
Pets, pizza and ping pong! 😺🍕🏓@WesternUnion presents 'Face Off' with @MoSalah and Dejan Lovren 😁😁 #WULFC pic.twitter.com/FrpEJWWZi7

— Liverpool FC (@LFC) November 25, 2019
Talking about Liverpool, the team last played against Crystal Palace and sealed a 2-1 win against the club to continue their unbeaten run at the Premier League 2019-20. The team will net take on Napoli in the Champions League 2019-20 tie.