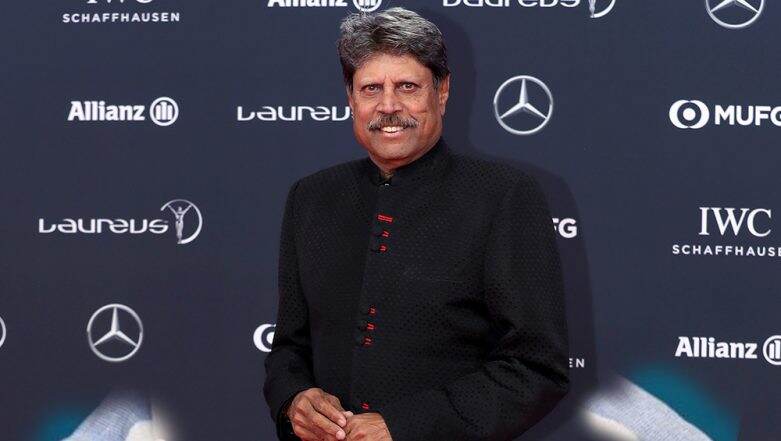 Football fans over the country are urging former Indian cricketer Kapil Dev to boycott football club East Bengal's function where he is going to be conferred with a prestigious honour. Former India's cricket captain is going to be honoured with club's highest honour 'Bharat Gaurav' on the occasion of their foundation day. However, fans are asking Dev to boycott their event. On Wednesday, #KapilDevBoycottEB became a trending search on Twitter with hundreds of comments from fans. Kapil Dev's Team to Pick Next India Coach, No Review Meeting of World Cup Show. 
This negative reaction of fans is due to alleged unethical behaviour of East Bengal club with its players. In the tweets, Twitterati referred to East Bengal's poor managing of footballers, especially a recent case of Joby Justin. Some others also called East Bengal having corrupt management. With such reasons, fans requested 60-year-old Kapil Dev to skip their event on Thursday. Have a look at some of the tweets of Twitter users below.  Kapil Dev, Gautam Gambhir Hail MS Dhoni's Decision to Serve Indian Army. 
Fans urge Kapil! 
Corrupt East Bengal management trying to ruin the name of a legend.@eastbengalfc @therealkapildev#KapilDevBoycottEB

— Aashi (@baisaashi) July 31, 2019
Unprofessional? 
Sportsman like Kapil Dev should not spoil his reputation by associating with unprofessionala like @eastbengalfc @therealKapilDev #KapilDevBoycottEB

— 12th Man (@Imroopal) July 31, 2019
Unethical or not! 
Listen guys My heart feels for the footballer who had to go through such unethical practices by a 100 yrs club @eastbengalfc @therealkapildev #KapilDevBoycottEBhttps://t.co/mgmkDdGk5N

— मतलबी (@matlbi_hu) July 31, 2019
KapilDevBoycottEB! 
We request #KapilDevBoycottEB it's been an history for @eastbengalfc for fraudulent activities. @therealkapildev https://t.co/RFhw21BdIo

— Dramatic 🖤 (@BeingDramatic_) July 31, 2019
Angry Fans! 
Okay so now East Bengal is dragging @therealKapilDev into this dirt. They have no shame. @eastbengalfc grow some consciousness before thinking of calling the legend. #KapilDevBoycottEB

— Ravi Rana (@raviranabjp) July 31, 2019
Dev, who led India to first-ever World Cup title in 1983, will arrive in Kolkata on Thursday morning. The former legendary all-rounder singed East Bengal on June 22, 1992 and represented the club in an exhibition match. In a match against Mohun Bagan 1992 in, Dev played for East Bengal for 27 minutes as a substitute forward.
Recently, footballer Joby Justin singed a contract with ATK for Indian Super League (ISL). East Bengal Football Club insisted that Justin has signed a contract with him too for I League. The matter went to All India Football Federation's (AIFF), which ruled the decision in footballer's favour. AIFF pointed out that East Bengal did not have substantial evidence of Justin's contract. This unprofessional behaviour of the club towards Justin was widely criticised by football fans.