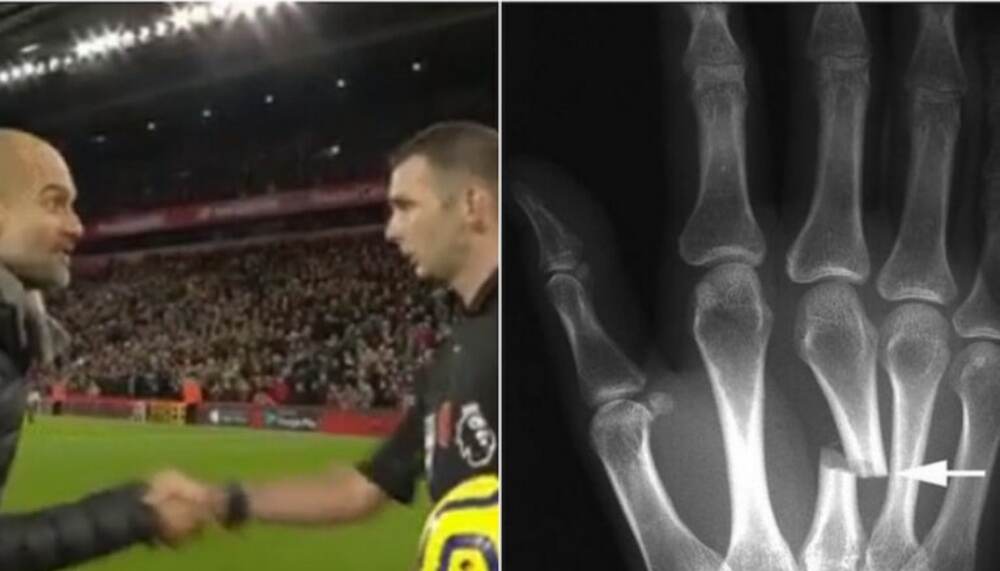 The Video Assistant Referee (VAR) made Pep Guardiola furious a strong penalty was waved off and needless to say that the Manchester City was quite unhappy with the same. It was referee Michael Oliver who allowed the Reds for 22 seconds and they went on to score through Roberto Firmino during the English Premier League 2019-20 clash. This surely did not go down well with Man City manager Pep Guardiola who was seen sarcastically shaking hands with the referee after the match at Anfield. But the handshake was so hard that the referee had a broken suffered from a broken hand. Andrew Robertson Trolls Roberto Firmino's Reaction After the Match Between Liverpool and Manchester City, EPL 2019-20. 
If reports are to be believed, the referee will reportedly undergo a surgery tomorrow at the Royal London Hospital. After the match, Manchester City manager spoke about the incident and said, "If he dies, he dies. There is always a danger with anaesthetics, no? Maybe that would be justice for certain crimes. Would I take a shit on Mr Oliver's grave? Now is not the time for those decisions. He is alive at this moment, so there is no grave. If there is a grave in the future, then we will analyse the situation."
It was Liverpool who walked away with the last laugh as they won the game by 3-1. It was Roberto Firmino, Mohamed Salah and Sadio Mane who scored goals at sixth, 13th and 51st minute of the game. Bernardo Silva netted a goal at the 78th minute but that wasn't just enough for the visitors to seal a win.