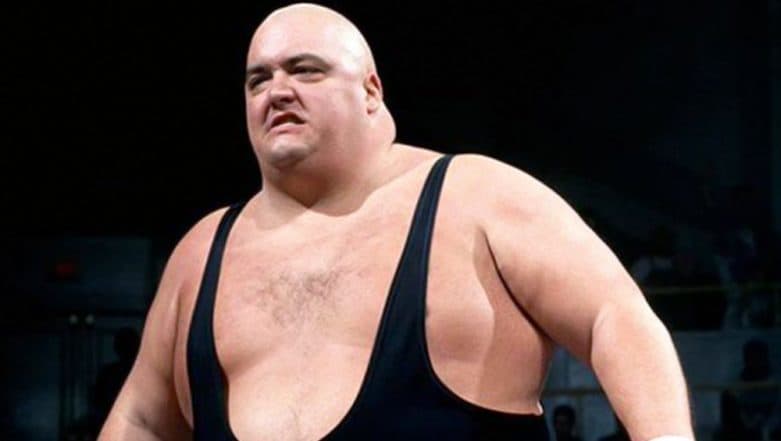 Today can be marked as the saddest day in the history of World Wrestling Entertainment due to the death of former wrestler King Kong Bundy. He is from New Jersey and his real name is Christopher Pallies who was known for his massive performance inside the ring. The six foot four inch, 458 pound giant is also known as the'walking condominium'. WWE RAW Results Mar 4, 2019: Monday Night Winners, Highlights, Full Analysis and Commentary.
He will always be remembered for his match against Hulk Hogan at WrestleMania2 in a steel cage for the WWE title. The part of his gimmick had referees counting 5 instead of three for a pinfall, where he showed the opponent that no one would be able to get up from his destructive finishing moves. After leaving WWE in the year 1980,he made an appearance after a gap of fourteen years to be a part of 'The Million Dollar Faction'. The legendary wrestler Bundy left the company in the year 1995.
He was also part of the lawsuit filed against WWE in the year 2016, which accused of failing to care for the wrestlers as they were suffering head injuries. The US district judge in 2018 dismissed this case. King Kong Bundy also made appearances in TV shows like 'Married.....with Children" and was also part of many commercials. He also played his wrestling character in one episode as Uncle Irwin.
Tributes for former wrestler has already started coming out on social media.
RIP my friend. Thanks for your humor and kindness. #KingKongBundy pic.twitter.com/MdzLtvyy6S

— Hurricane Helms (@ShaneHelmsCom) March 5, 2019
OMG can't hardly believe my friend Chris Pallies aka King Kong Bundy has passed away. Very sad news he was a kind soul. Rest In Peace Brother until we meet again.

— Brutus Beefcake (@brutusbeefcake_) March 5, 2019
This indeed is a shocking news in the world of wrestling, as giant wrestlers like King Kong Bundy are very rare. His style and enigma was unmatched and we as wrestling fans will always miss him.