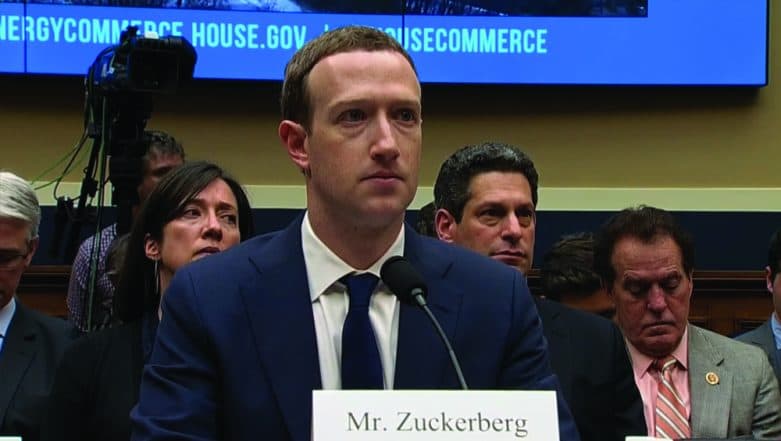 An international parliamentary panel hearing comprising of members from nine countries got together today to grill Facebook for its inability to combat fake news and manipulation of facts on its platform. However, the face of the social media giant – Mark Zuckerberg did not appear to the summons and said he is "unable" to testify at the hearing.
Instead, the social media company sent Richard Allan, its vice president of policy solutions, to answer questions at the unprecedented hearing by the international "grand committee" held in the UK Houses of Parliament on Tuesday. The committee has been aptly named the International Grand Committee on Disinformation and Fake News.
Allan was hit with a barrage of questions from disgruntled committee members who came from Canada, Ireland, Brazil, France, Singapore and even Latvia – in all twenty-four representatives from nine countries.  Lawmakers criticised Zuckerberg for not being present at the hearing.
Canadian lawmaker Charlie Angus said: "We've never seen anything quite like Facebook, where, while we were playing on our phones and apps, our democratic institutions ... seem to have been upended by frat-boy billionaires from California". He added, "Mr Zuckerberg's decision not to appear here at Westminster to me speaks volumes."
Brendan O'Hara, a British Member of Parliament, pointedly asked of Allan: "Were you sent because you, in the entire Facebook empire, are the best person to answer all these questions, or because you're best placed to defend the company?"
The British parliament —which played host to the hearing posted a photo just before the start of the session showing an empty chair with a nameplate for the Facebook CEO. It was captioned: "Nine countries. 24 official representatives. 447 million people represented. One question: where is Mark Zuckerberg?"
9 countries.

24 official representatives.

447 million people represented.

One question: where is Mark Zuckerberg? pic.twitter.com/BK3KrKvQf3

— Digital, Culture, Media and Sport Committee (@CommonsCMS) November 27, 2018
Zuckerberg has appeared before Congressional committee members in the U.S. however he twice declined the invite to the hearing in UK, according to the committee. They were reportedly told the Facebook CEO was "not able to be in London" and "not able to accept the invitation." The Committee also offered him the opportunity to be present via video conference but that invitation was also refused.
It fell upon Allan to defend Facebook and its CEO, who apologised to members for founder Mark Zuckerberg's absence. "Our intent is to be there to answer the questions that you have for us, and for some appearances, Mr Zuckerberg has made himself available but not for every appearance and apologise for that."
Facebook has been under intense spotlight for its weak privacy safeguards as it allowed a British political consultancy firm, Cambridge Analytica to obtain the personal data of over 87 million Facebook users, which were then arguably used to spread fake news and disinformation campaigns during U.S.'s 2016 presidential elections.
In a joint statement, policy makers who make up the grand committee said: "The Committee still believes that Mark Zuckerberg is the appropriate person to answer important questions about data privacy, safety, security and sharing."