New Delhi/Bengaluru, July 8: With just days remaining for India's ambitious second Moon mission, the Indian Space Research Organisation (ISRO) released new images of Chandrayaan 2 satellite. Aiming to schedule script history in the wee hours of July 15, the world is keenly observing the next move of India in the field of space technology.
Crossing the fingers and keeping no space for any mistake, India's scientists are working day and night to ensure the country becomes fourth after the United States, China and Russia to successfully perform a "soft landing" of an unmanned mission on the moon. As per the schedule, Chandrayaan-2 is slated to lift off from Sriharikota using Geosynchronous Satellite Launch Vehicle (GSLV) Mark 3 on Monday at around 2:51 am. This is regarded as India's most powerful rocket. Chandrayaan 2: Launch Date, Project Cost & Other Details of India's Second Mission to Moon
Here's Some Latest Pics of Chandrayaan 2: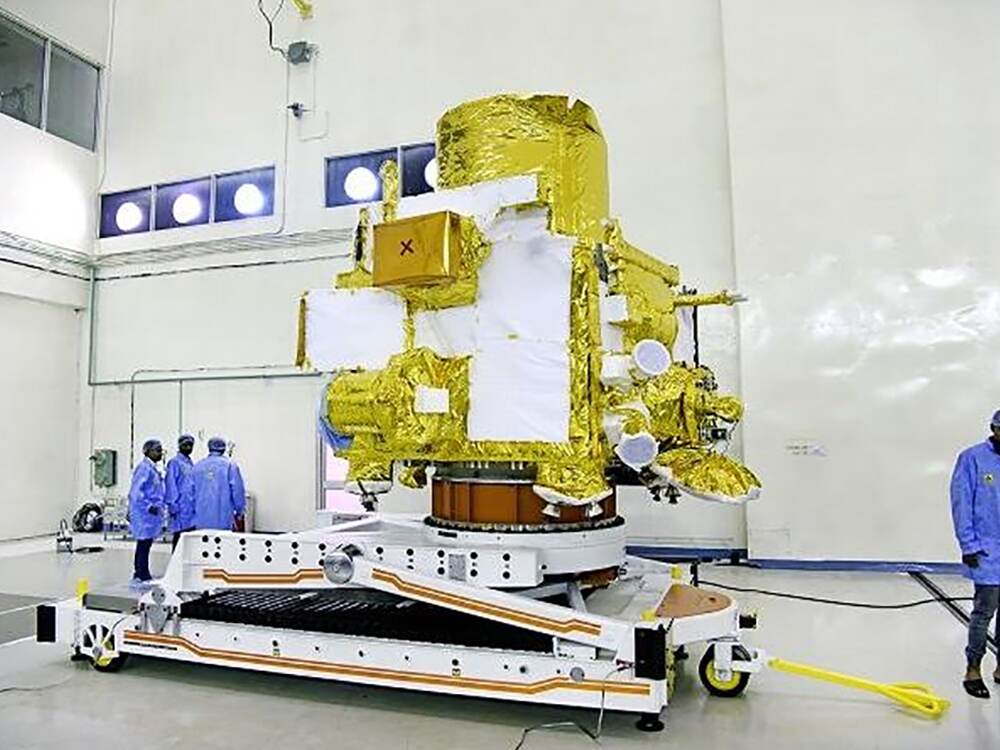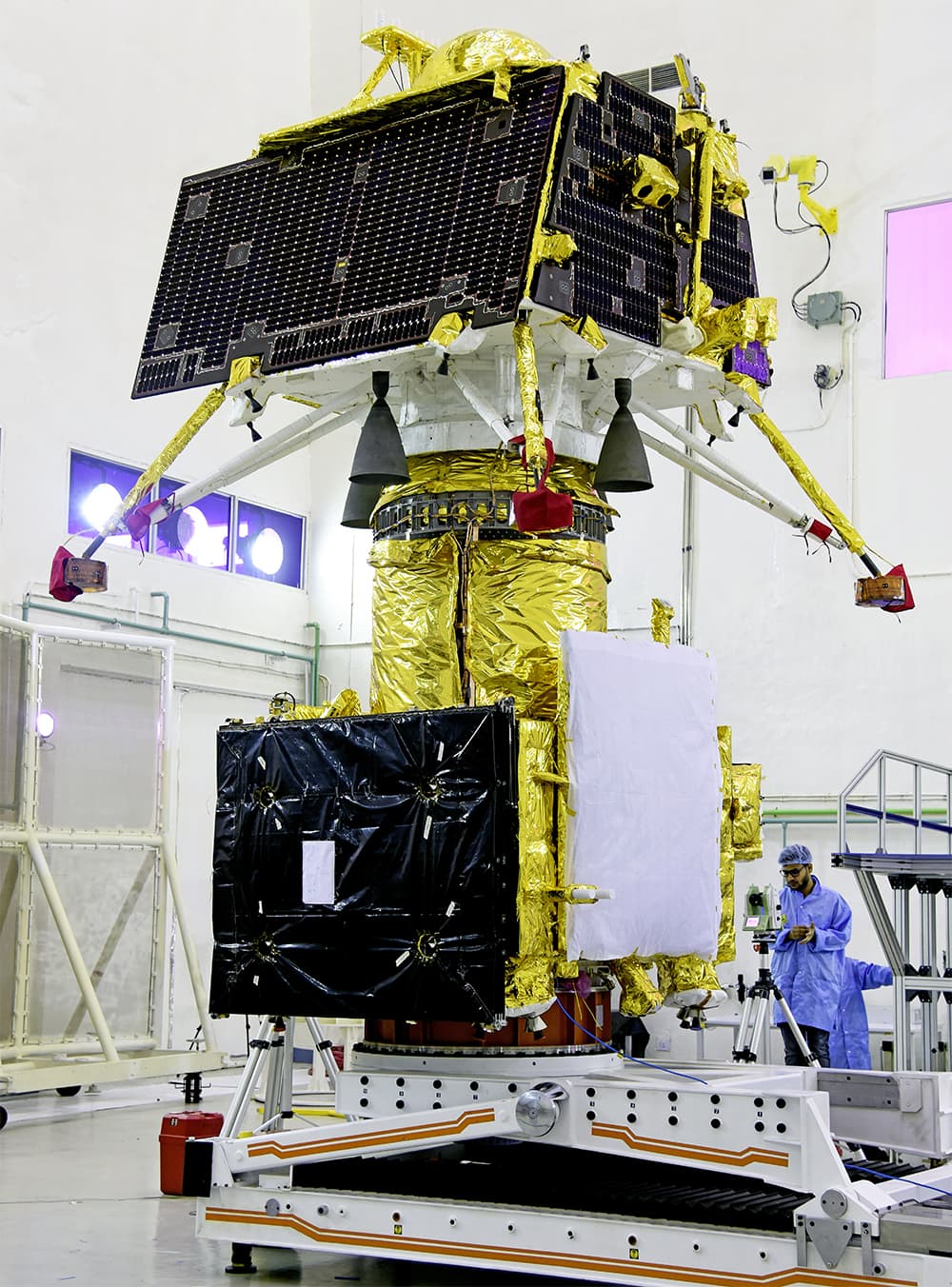 Apart from specific details available everywhere, Chandrayaan-2's rover and lander - Pragyaan and Vikram - are expected to soft-land on the moon's surface on September 6. As per the initial details, no human beings will be carried to the Moon surface, since it is a completely robotic mission.
About the Chandrayaan-2, it can be said that the ambitious project costs Rs 1,000-crores and weighs 27-kilograms and has six wheels. This new space mission would explore the surface of the South Pole of the Moon. All the three components - orbiter, lander and rover - will be equipped with requisite scientific instruments required to study the Moon.
Among other details provided by the ISRO include the functions of three components. The orbiter is tasked with capturing the image of the moon surface and map the minerals on it, while lander's job will be to measure the presence of moon-quakes as well as the temperature of the moon's surface. On the other hand, Pragyaan Moon rover - had cameras and instruments with which it can analyse the lunar soil. The entire satellite weighs around 3.8 tons and is equivalent to the weight of nearly eight fully-grown elephants.
(The above story first appeared on LatestLY on Jul 08, 2019 10:43 AM IST. For more news and updates on politics, world, sports, entertainment and lifestyle, log on to our website latestly.com).