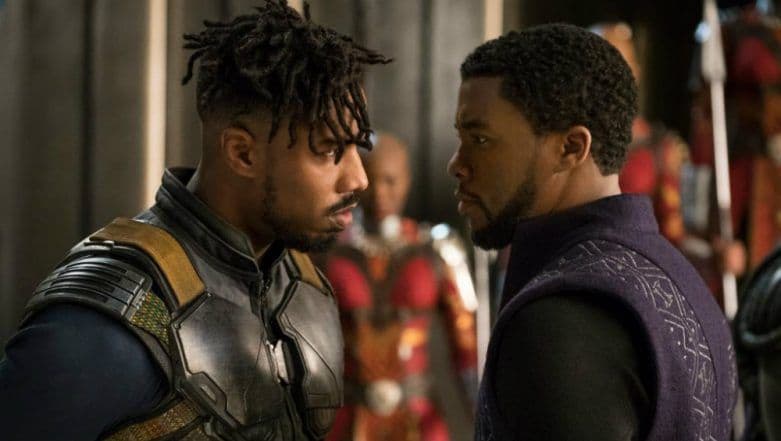 Marvel blockbuster film Black Panther will become the first film to be showcased in Saudi Arabia after the Gulf takes off the ban on theatres in the next month. The superhero film will get a gala premiere in Riyadh on the 18th of April. So moviegoers will be treated to the great Marvel superhero flick after the ban on cinemas from 35 years. The US theatre chain AMC also plans to open up 40 cinemas in the cities over the period of next 5 years.
Saudi Arabian cinemas are reopening under the guidance of Crown Prince Mohammed bin Salman. He has a strong plan called the 'Vision 2030' for which he plans to restructure the country politically and economically. The country has immense riches due to their oil industry. This wealth is now being used to bring in these changes. The country had some cinemas in the 1970s but they were closed down because of the rising Islamist influence. The Prince was also touring the US to broaden the investments so the country doesn't only depend on the oil reserves, which will extinguish sooner or later. Saudi Arabia: Women Enter Stadium for First Time to Watch Soccer
Saudi Arabia is a fan of Hollywood and despite the ban, there is a leaning curiosity for the western culture, arts and theatre. So the news of getting the superhero flick as the first release is definitely exciting. AMC's first cinema will be located in the King Abdullah financial district, AMC chief executive Adam Aron said to The Guardian. 
If the Saudi government wanted to send a message with its film choice, this American blockbuster superhero flick is a good one: The movie features a fictional African kingdom that uses a mysterious natural resource to rapidly develop, with a young and charismatic prince becoming king and ultimately deciding to use its technological advances and wealth for the good of the greater world. He is confident that the theatre will an instant attraction. "We think it's going to be the prettiest movie theatre in the world. It's a dramatic building," he said. The cultural minister also emphasised the restoration will help in boosting the local economy in the country. It is indeed a good news, for the ardent superhero fans, even more, to experience Black Panther on the big screens very soon.