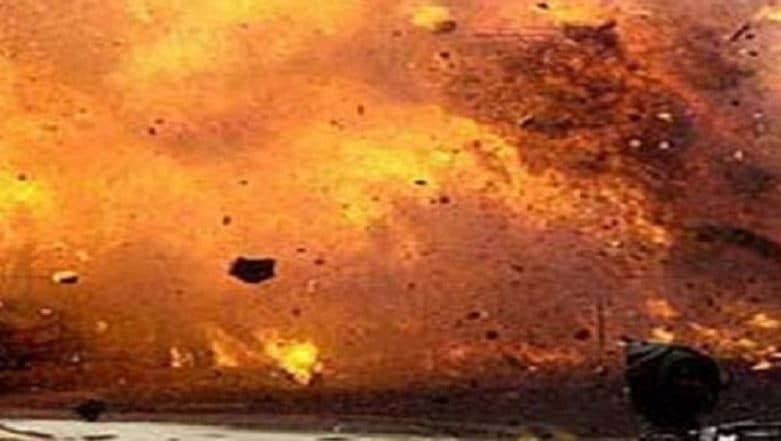 Beijing, March 21: A massive explosion took place at a chemical plant in eastern China on Thursday, killing at least 6 people and leaving 30 injured. According to reports, the incident occurred at around 2:50 pm at a chemical factory run by Tianjiayi Chemical in Yancheng, Jiangsu province, city officials said. At least 22 Killed, Over 20 Wounded in Massive Explosion in Chemical Plant in China.
Injured personnel have been sent to the hospital for medical treatment. Some reports state that at the time of the explosion, an earthquake of 2.2-magnitude tremor was reported in Lianyungang in Jiangsu province, a city near Yancheng blast.
Update by news agency AFP:
#BREAKING Six dead, 30 injured in China chemical plant blast: official pic.twitter.com/IEXiQl4tdO

— AFP news agency (@AFP) March 21, 2019
Industrial accidents are common in China. Every year, two-three incident is reported because of poorly enforced safety regulations. In November 2018, a vehicle carrying combustible chemicals exploded while entering chemical factory in a northern China city that will host Winter Olympics 2022, In the deadly incident, 23 people were killed and 22 were injured.