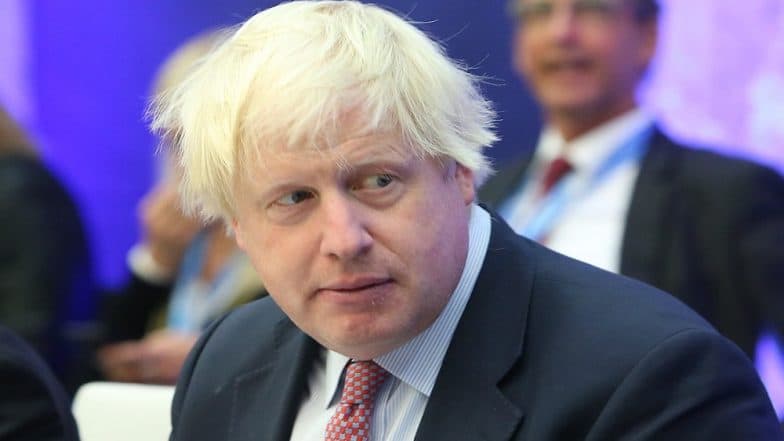 London, July 23: Boris Johnson has been elected as the next Prime Minister of Britain, according to UK media reports. Boris Johnson defeated Foreign Secretary Jeremy Hunt in the race to become next British premier. Johnson, former foreign secretary, will now succeed Theresa May at 10 Downing Street. He secured 92,153 votes against 46,656 of his rival Jeremy Hunt.
After his victory, the 55-year-old Brexit hardliner vowed to "get Brexit done" by the twice-delayed October 31 deadline. "We're going to get Brexit done on October 31," Johnson said moments after being declared the winner of the Conservative party leadership race. Following a vote on June 20, Hunt and Johnson went head-to-head to become the country's new Prime Minister. The vote resulted in the elimination of Home Secretary Sajid Javid and Environment Secretary Michael Gove. UK Finance Minister Philip Hammond to Quit If Boris Johnson Becomes PM.
Nearly 160,000 members of the ruling Conservative Party cast their ballot to choose the next Prime Minister of Britain. The Prime Minister's post fell vacant after Theresa May stepped down from the top office on June 7, maintaining the role on a caretaker basis until a replacement gets chosen in July. She resigned after failing thrice to get her Brexit deal with the European Union (EU) passed in Parliament. UK's Boris Johnson Pledges Post-Brexit Migration Controls.
May will now head to Buckingham Palace to inform Queen Elizabeth II of her resignation as Prime Minister. Subsequently, Johnson's election as Prime Minister would be approved by Queen Elizabeth II.