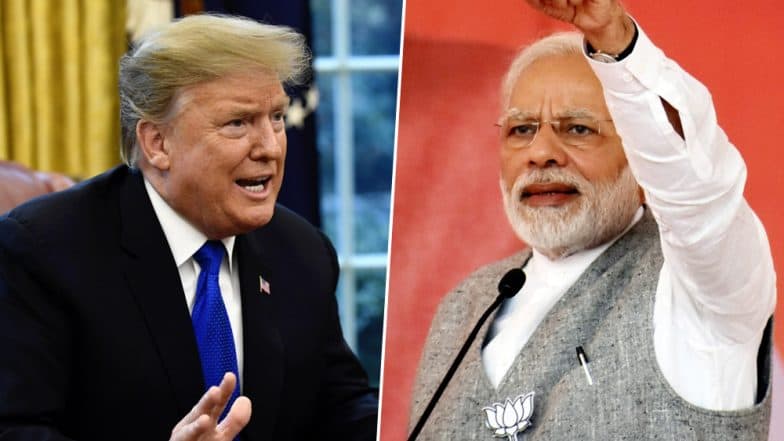 Washington, August 22: United States President Donald Trump on Wednesday suggested that India and other countries such as Russia, Turkey, Afghanistan, Iran, Iraq and Pakistan must step up to fight against Islamic State in Afghanistan. This is perhaps the first time that Trump has named India in his speech when asked about his plans in Afghanistan.
Answering a question on US plan to withdraw troops from Afghanistan, Trump said, as Hindustan Times quotes, "India is right there, they are not fighting it, we are fighting it." The US President also names Pakistan in his address but stated that its contribution is 'very little'. Donald Trump Accuses Jewish Democratic Voters of 'Great Disloyalty'
Earlier in 2017, under the South Asia Strategy, Trump had envisaged India a role only in reconstruction and development works in Afghanistan. But with this statement, it is unclear whether the United States is expecting additional inputs from India or want to deviate from participating in combat operations and in counter-terrorism operations.
A few days ago, 63 people were killed in a suicide bombing by the Islamic State. The terrorist organisation has lost ground in Iraq and Syria, but have gained momentum in Afghanistan. Considering 18 years since 2001, the United States President wants other countries to step up and contribute to fighting against terrorism.