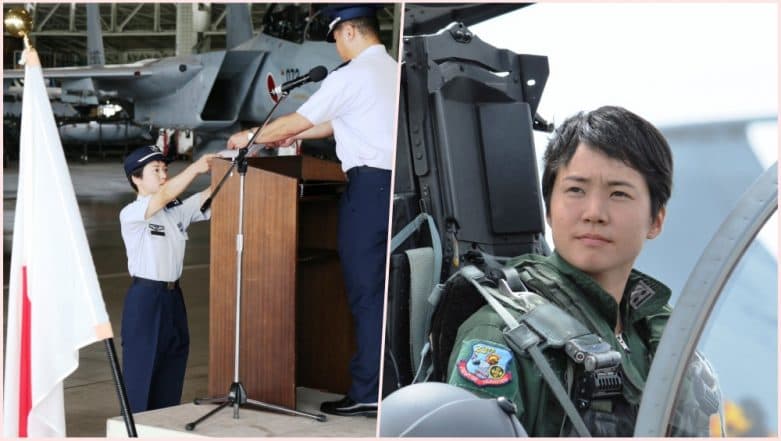 As we see more and more women achieving great roles across the world, there are some other career paths which are still considered male-dominated. But you really cannot stop us! Time and again, women have appeared in headlines carving their way to success boldly in these unconventional fields, giving courage to those who are dreaming of similar careers. In the recent times, Japan has gotten its first-ever woman fighter pilot set to rule the skies. First Lt. Misa Matsushima, 26, joined the Japan Air Self Defense Force (JASDF). All You Need to Know About Avani Chaturvedi First Indian Woman to Fly Fighter Jet Solo. 
Three years ago, in November, Japan lifted its ban on women becoming fighter pilots and the latest achievement in the national push for greater gender equality. Ever since Misa watched the 1986 American hit Top Gun as a young girl, she dreamed of being a fighter pilot. On the eve of starting her new role, she was quoted saying, "I have admired fighter jet pilots ever since I saw Top Gun when I was in primary school. I want to continue to work hard to carry out my duties, not just for myself but also for women who want to follow this path in the future."
JASDF announces first-ever female fighter pilot in Japan. 
『航空自衛隊初の女性戦闘機操縦者が誕生』

2等空尉 松島美紗は、8月24日付で航空自衛隊初の女性戦闘機操縦者となります。航空自衛隊は、操縦職域を含むすべての職域を女性に開放しています。#航空自衛隊 #空自 #JASDF #女性戦闘機操縦者 pic.twitter.com/xeHuC2lJw3

— 防衛省 航空自衛隊 (@JASDF_PAO) August 23, 2018
Misa joined the JASDF after graduating from the National Defense Academy in 2014, becoming one of the 13,707 servicewomen who reportedly, make up a mere 6.1 per cent of all Japanese troops. She finished her training earlier this week and was officially named a fighter pilot. The 26-year-old who obtained her pilot's licence two years ago has been assigned to the air self-defense force's 5th Air Wing at Nyutabaru air base in the southern prefecture of Miyazaki. She will spend the next 6 to 12 months learning to fly the F-15 fighters. Mangala Mani is ISRO's First Woman Scientist to Spend Over a Year in Antartica. 
It is a milestone for the people of Japan as the women in the country have long been relegated to performing household and administrative roles. According to CNN, in 2013, Prime Minister Shinzo Abe pledged to empower working women. The policy termed as 'womenomics' also reached the Defense Ministry who launched a series of initiatives aiming to increase the number of women in the Self Defense Forces to 9 per cent by 2030. Despite such efforts, the World Economic Forum revealed that the nation dropped from 111th to 114th in 2017's global gender equality rankings.