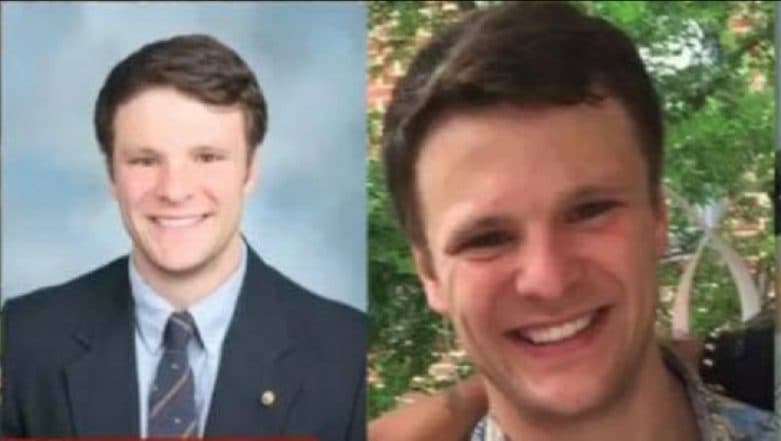 Mumbai, April 26: North Korea reportedly charged the Trump Administration US $2 million for the medical care provided to captive American student Otto Warmbier while he was in Pyongyang. Warmbier was jailed by North Korean authorities in 2015 while he was on an official tour of the country and remained in custody until 2017.
Warmbier's release was negotiated by the Trump Administration but North Korea reportedly demanded the full payment of the 'medical bills' before he was sent back to the U.S. Warmbier was reportedly tortured and mistreated while in custody and was in a coma for months. North Korea says he fell into a coma after contracting botulism and taking a sleeping pill. US doctors found no evidence of botulism and said the student had suffered a "severe neurological injury", probably caused by a cardiopulmonary arrest generally a symptom of physical trauma.
The Washington Post reported that the main US representative sent to retrieve Warmbier signed a pledge to pay the medical bill on the orders of US President Donald Trump. The bill was then reportedly sent to the US Department of Treasury.
A former Department of State official told CBS News the acceptance of the bill happened under former US Secretary of State Rex Tillerson, who was keen on opening up a dialogue with North Korea. The official said that at the time the U.S. never paid or intended to pay the $2 million, though Joseph Yun, the department's North Korea lead at the time, did accept the bill.
The White House declined to comment on the report. "We do not comment on hostage negotiations, which is why they have been so successful during this administration," White House press secretary Sarah Sanders said in a statement. Read: Trump Argues He Was 'Misinterpreted' Regarding Otto Warmbier's Death
Warmbier's case had gained a lot of traction on American cable news as the 22-year old was allegedly arrested for "stealing" a sign from the hotel where he and fellow students were staying in Pyongyang. He was then sentenced to 15 years' hard labour. After 17 months in detention, Warmbier was comatose and suffered from brain damage. He died within a few days of being returned to the U.S.