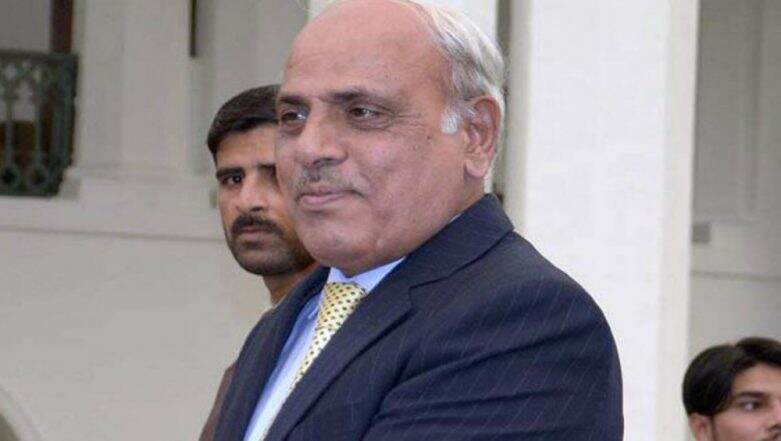 Lahore, Aug 15: Pakistan's Punjab province Governor Malik Rafique Rajwana resigned today soon after the 354 newly-elected provincial assembly members took the oath during the maiden session of the House.
Prominent among those took oath include are former interior minister Chaudhry Nisar Ali Khan, former deputy prime minister Chaudhry Pervaiz Elahi, former railways minister Khwaja Saad Rafique and Jugnu Mohsin, the wife of the chairman of the Pakistan Cricket Board, Najam Sethi.
Election to the post of Speaker and deputy Speaker will be held tomorrow while the chief minister will be elected later this week. With the total strength of 179 members and the support of 10 members of its ally PML-Q in the Assembly, Prime Minister-in-waiting Imran Khan's Pakistan Tehreek-i-Insaf (PTI) is set to clinch all the three top posts.
A support of 186 members, in the 371-members House, is needed for a party to form a new government in the province. Khan's party is yet to nominate its candidate for the post of the chief minister, its opposition PML-N has nominated Hamza Shahbaz, the son of party president Shahbaz Sharif, for the post.
The PTI has nominated Senator Chaudhry Sarwar for the post of governor.
Interestingly, Rajwana was appointed the Punjab governor in May 2015, after the resignation of Sarwar, who was then with the PML-N. Sarwar later joined the PTI.
Sarwar is said to be a politically active governor and may guide the chief minister from his party. Prime Minister in-waiting Imran Khan has hinted that a 'young man' will be the chief minister of Punjab. Sarwar had quit his British nationality to join the PML-N and become governor in 2013. Later he developed differences with then chief minister Shahbaz Sharif.