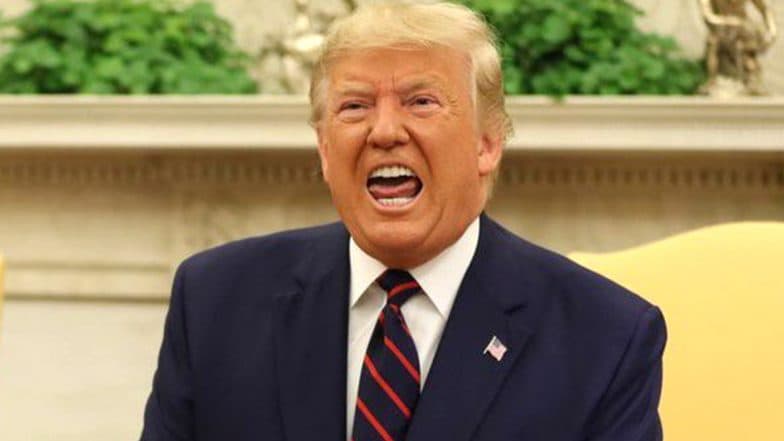 Washington, October 27: US President Donald Trump on Sunday tweeted and wrote, "Something very big has just happened!" amid unconfirmed media reports of US carrying out a military strike against the ISIS in Syria. Apart from President Donald Trump's tweet, the White House also issued a statement saying, "The President of the United States will be making a major statement tomorrow morning at 9 o'clock (1300 GMT)." Donald Trump Suggested to Drop 'Nuclear Bombs' on Hurricanes Making Landfall Towards US.
However, US President Donald Trump did not elaborate further on his tweet. Meanwhile, unconfirmed reports claim that ISIS chief Al-Baghdadi has been killed in US attacks on Syria. Donald Trump Says Iran 'Playing with Fire' After Nuclear Deal Limit Breached.
Read President Trump's Tweet Below 
Something very big has just happened!

— Donald J. Trump (@realDonaldTrump) October 27, 2019
Newsweek, the American news organisation, reported that President Donald Trump had recently given his nod for "operations raid" against ISIS. Reports of ISIS chief Baghdadi killed in the US military attack are flying thick and fast. However, there has been no official word from the Pentagon so far.