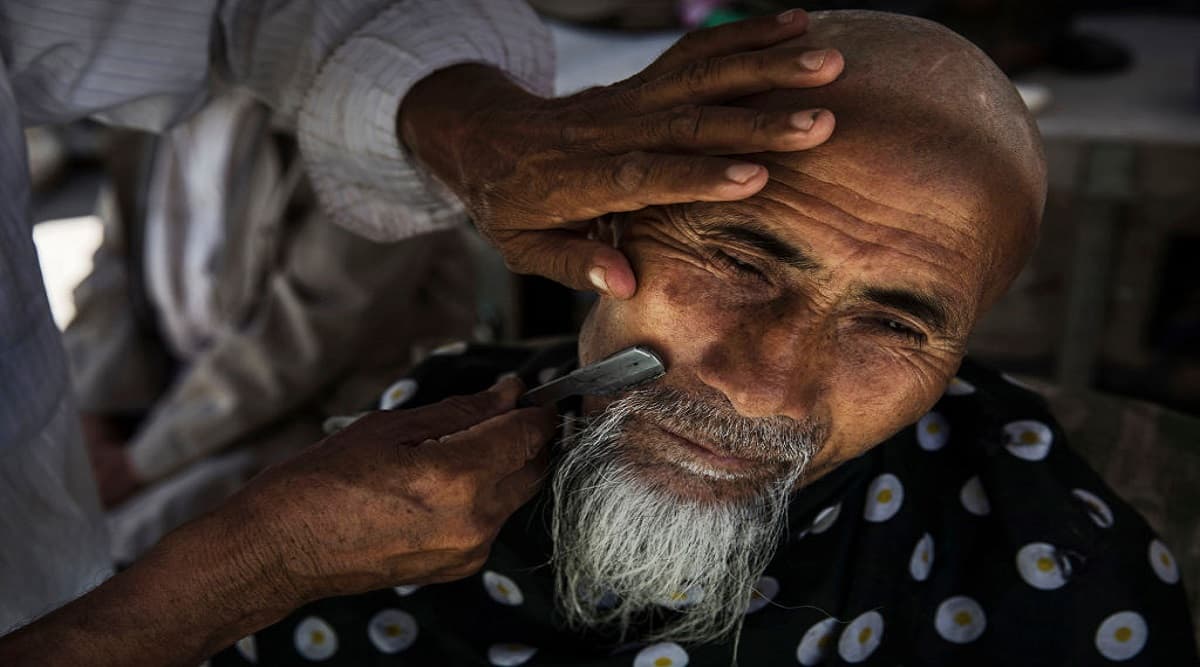 New Delhi, November 17: In an unprecedented leak, 400 pages from the internal document of China's Communist Party has been accessed by western media outlets. The leaked filed expose how the regime, under the watch of President Xi Jinping, has launched a brutal crackdown against the Muslims of far-west Xinjiang province. US Blacklists 28 Chinese Entities Over 'Brutal' Xinjiang Abuses.
The documents, which cite the speeches of Xi Jinping to justify the "dictatorial" action against Muslims of Xinjiang, have been shared by the whistleblowers with NYT. The Chinese premier is quoted as telling his officials to show "absolutely no mercy", adding that the crackdown is necessary to curb traits of "terrorism, insurgency and separatism".
President Xi laid the groundwork of the crackdown in 2014, the documents claim, after Uighur militants ended up killing 31 people, mostly security personnel, at a train station in Xinjiang in April that year.
Xi directed the officials deployed in Xinjiang province to "emulate" the approach taken by the US after launching the "war on terror" post 9/11 attacks in New York. Giving credence to human rights over national security would pave the way for further insurgent activities, the President claimed.
Over the past three years, China has been locking up several Uighurs in mass detention camps. The purpose for sending them to the internment camps is aimed at "re-educating" them and removing the symptoms of Islamic extremism.
The leaked documents include a guidesheet for officials posted in Xinjiang on how they should respond to Uyghur children who, after returning from schools and colleges in mainland China, find their parents missing. "They're in a training school set up by the government," the file lists as the prescribed answer.
If the children and kin insist on knowing their whereabouts, they must be told that their parents are "not criminals" but cannot leave the internment for now. On being further quizzed on the matter, the children should be silenced by telling that their "good behaviour" may determine when the parents can return.
The internment camps in Xinjiang grew rapidly after August 2016, after the deployment of Chen Quangou as the head of Communist Party's Xinjiang unit. According to reports, at least 1 million people have been admitted to the re-education camps, where the authorities have extracted vital body organs out of suspected Uighur militants. The organs have been harvested for later medical usage, alleged a section of western media outlets.
The Muslims in Xinjiang belong to Uyghur and Kazakh ethnicities and do not share racial and lingual resemblance with people of mainland China. The region, once referred to as East Turkestan, has maintained its unique identity due to the influence of Sufi Islam. The Chinese rule in the region was extended after the fall of Ottoman Empire roughly 100 years ago. The area came completely under Beijing's domination after Mao's revolution in 1949.