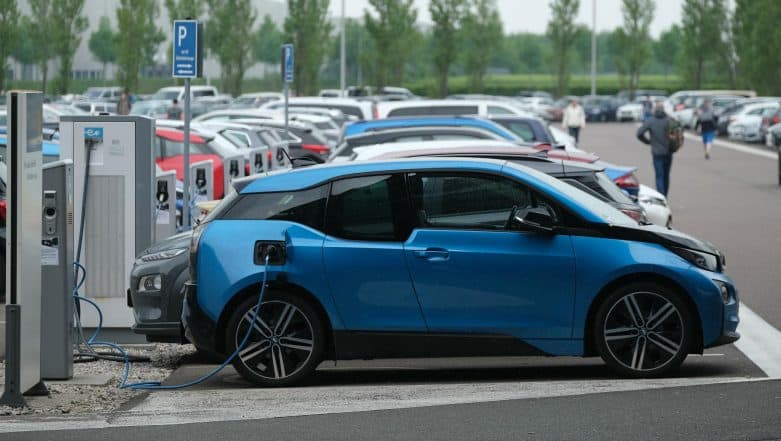 New Delhi, August 13: With reports of massive job cuts in automobile sector amid an economic slowdown in the country, another piece of the worrying report is arriving where overall automobile sales in India declined by 18.71 percent in July 2019. As compared to 22,45,223 vehicles sold in July 2018, there was a plunge in the sale of vehicles - including two and three-wheelers - in July 2019.
Data released by the Society of Indian Automobile Manufacturers (SIAM) show that sales of passenger vehicles to car dealers fell 30.9 percent to 2,00,790 in July, while the sale of commercial vehicles declined by 25.7 per cent to 56,866 units. This has not only worried the industrialists in the auto sector, but also the employees who fear job loss. Indian Economic Slowdown Hits Auto Sector, Over 3.5 Lakh Employees Laid Off Since April 2019
According to the data, even the motorcycles and scooters sales fell by 16.8 per cent to about 1.51 million units, while passenger car sales fell 36 per cent to 122,956 units. In just a month, domestic passenger vehicle production was down nearly 17 per cent.
It is to be known that India's S&P BSE auto sector index has fallen 23 per cent this year, resulting in declination of country's top automaker Maruti Suzuki's market valuation by 18.3 per cent. Earlier on August 7, Securities and Exchange Board of India (SEBI) reported that investors lost Rs 13 lakh crore in market Post Budget 2019, resulting in lay-off off about 3,50,000 workers since April, in just automobile industry.
With the economy slowing down and reports of rising FPI (foreign portfolio investments) exodus, Prime Minister Narendra Modi assured that the central govt is looking at various aspects to revive the economy and is mulling tax cuts. He assured that the finance ministry is going to take measures to boost the confidence of investors in the Indian market.