The new BMW M5 has got some serious boasting to do with its smashing new world record of the longest drift for 8 hours! The record was achieved by BMW Performance Driving School instructor Johan Schwartz who covered a distance of 374.1 km at the BMW Performance Centre in South Carolina. To add to it, the car was refueled 5 times in mid-drift, with the help of another BMW.
BMW broke the record by a huge margin. The previous record was set by the Toyota GT86, which did about 144.12 km in July 2014 and 102.5 miles in June 2017. Schwartz had to do 549 laps of the skid pad but till the end of it he had done over 2000 laps. To create this record the makers also had to do some custom-made break fuel system by equipping another BMW M5. Though officially the rules would have allowed for fuel-stops, BMW decided to tweak a car itself.
"We knew going in that if we were going to recapture the world record for longest sustained drift and set the bar as high as possible, we would need to find a way to keep the M5 going without stopping to refuel. In the end, the refueling system worked flawlessly, and the M5 performed as expected. It was a big win all around," said Johan Schwartz.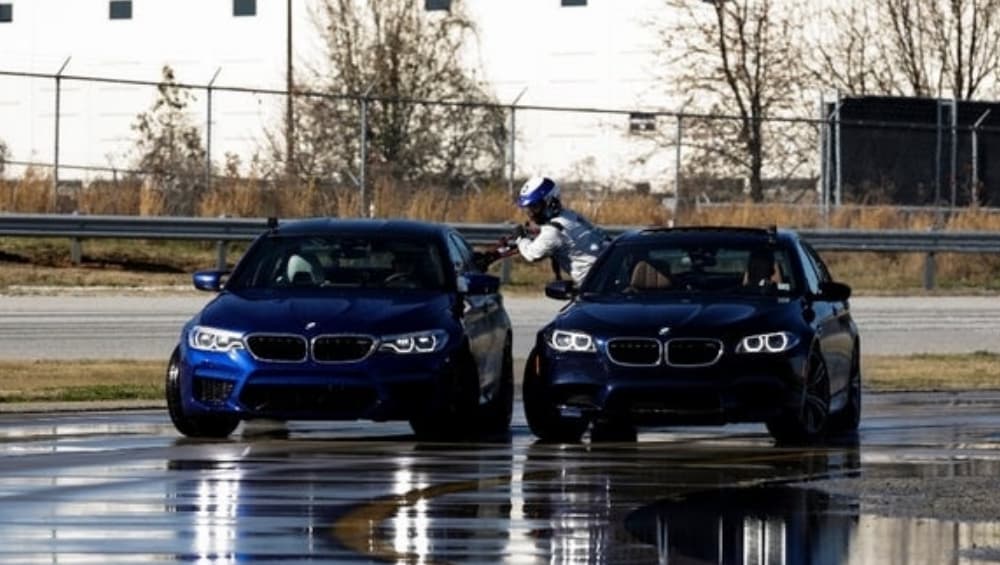 The support vehicle was driven by Chief Driving Instructor Matt Mullins who drifted with an extra gasoline tank, high-pressure hose helped to refuel the car mid-drift. Matt Butts a trained stuntman had to lean out of the window when the cars drifted together and connect to Schwartz's car to refuel it. In this process, the Bavarian carmaker made not one but two records- for the world's longest "Twin-Vehicle Drift" (water-assisted), with two BMW M5s drifting 79.26 km (49.25 miles) over the course of an hour. Quite crazy right? So, the new F90-generation BMW M5 has proved its capability of turning rubber to smoke!
These are no mean tasks to achieve. The road surface was made damp to facilitate the drive and maintain the tyre quality over the lengthy ride. The refueling system was undoubtedly some crazy action and there was no space for errors there.