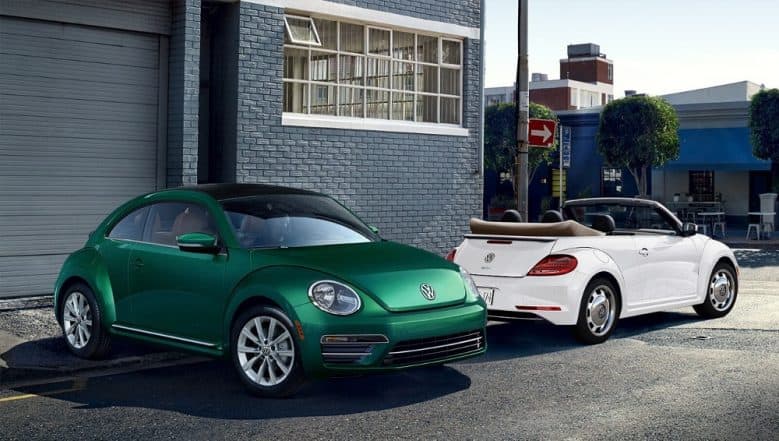 Volkswagen, a premium car manufacturer, officially announced this week that it would be pulling strings for the much popular Volkswagen Beetle by next year. The road for the iconic bug has finally come to an end after 80 years. Initially commissioned by Adolf Hitler in the 1930s, the Beetle was then called people's car. Referred as an affordable, practical and reliable, Ferdinand Porsche designed the car. The car didn't enter full production until after World War II. Well, there is some history with the bulbous vehicle will retire in 2019. Here's a look at the brief history of the Iconic Bug. Beetle To Bid Good Bye! Production of Iconic Volkswagen Car to End In 2019; Company to Concentrate On Its 'Electrification Strategy'
1938: Everything started way back in the year 1938. Adolf Hitler commissioned engineer Ferdinand Porsche to design a simple and affordable for German worker. The engineer Ferdinand Porsche came up with The Type 1, which borrowed design elements from an earlier Porsche car. It was equipped with a rear, air-cooled engine. Later in May, Hilter laid the foundation of VW Wolfsburg plant; however, the civilian production was almost stopped immediately due to WWII. Some cars were made for military officers, and Hitler got the first convertible car.
1946: After the WWII came to an end, the Wolfsburg factory came under the British rule. By the end of 1946, the factory produced around 10,000 cars, and one million units of the vehicle were retailed a decade later.
1968: It was in the year 1968 when the Type 1 was officially christened as Beetle, which was derived from "der Käfer," that is German for the Beetle. Moreover, Disney also released the first of six movies featuring the 1963 Beetle with a racing-style number 53 on the bonnet.
1971: The German car manufacturer, later on, introduced a premium model called Super Beetle in the year 1971. The premium car was all new featuring all-new front suspension, more space and much more. Later next year, the company rolled out Beetle No. 15,007,034 from the assembly line to break the record of Ford Model T for four decades as the best-selling car in the world.
1998: Volkswagen introduced the new Beetle after 60 years of its inception featuring first major updates. It packed a 115-hp 2.0-liter four-cylinder unit under the hood, and the dash featured a small vase. Royal Enfield Pegasus 500 Customer Goes RTI Way; Seeks Answers From Govt Why Pegasus Was Launched Without ABS: Watch Video.
2018: With the volumes kept declining since 2013, the German manufacturer officially announced that the road for Beetle has come to an end. The Final Edition SE ($25,995) and Final Edition SEL ($29,995), both convertibles will be the last two models. Hinrich J. Woebcken, President and CEO of VW Group America mentioned in a statement - "Never say never."