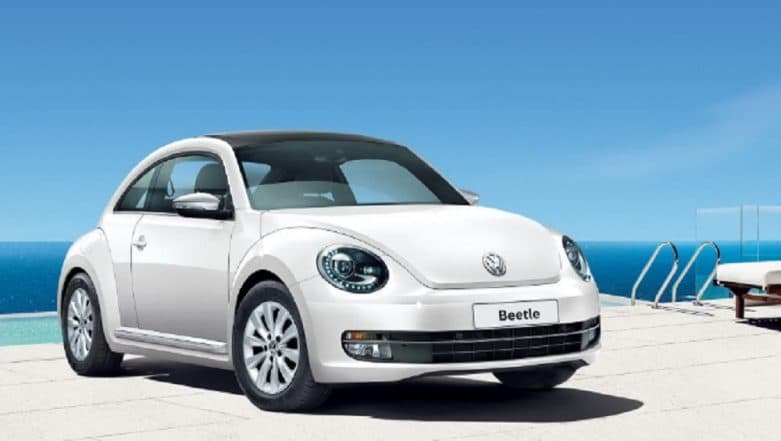 Berlin, September 14: Volkswagen would stop the production of its iconic Beetle compact car in 2019. The decision is taken to direct more attention to the development of its 'electrification strategy'. According to media reports, another reason to end the production of Beetle due to a growing preference among customer for Special Utility Vehicles (SUV) over smaller cars.
The original VW Beetle, developed in the 1930s. In the 1960s, The Beetle was modified to make it more attractive. However, in 1979 Volkswagen discontinued sales in the United States due to some bug, but the company continued its production for Mexico and Latin America. According to a report published by Reuters, The sale of the new Beetle rose to 80,000 in the US in 1999, but recently the car's US sales have suffered along with most other small cars. Till now, Volkswagen has sold around 500,000 Beetles globally since 1998.
Hinrich Woebcken, head of Volkswagen of America, in a statement, said that the company ramped up its electrification strategy and there are no plans to replace the Beetle. Two special Beetle models will join the final lineup - Final Edition SE and Final Edition SEL in the US. These models would offer the driver-assistance technology. The final Beetle which is officially known as the Volkswagen Type 1, is scheduled to roll off the assembly line in Puebla, Mexico in July 2019.