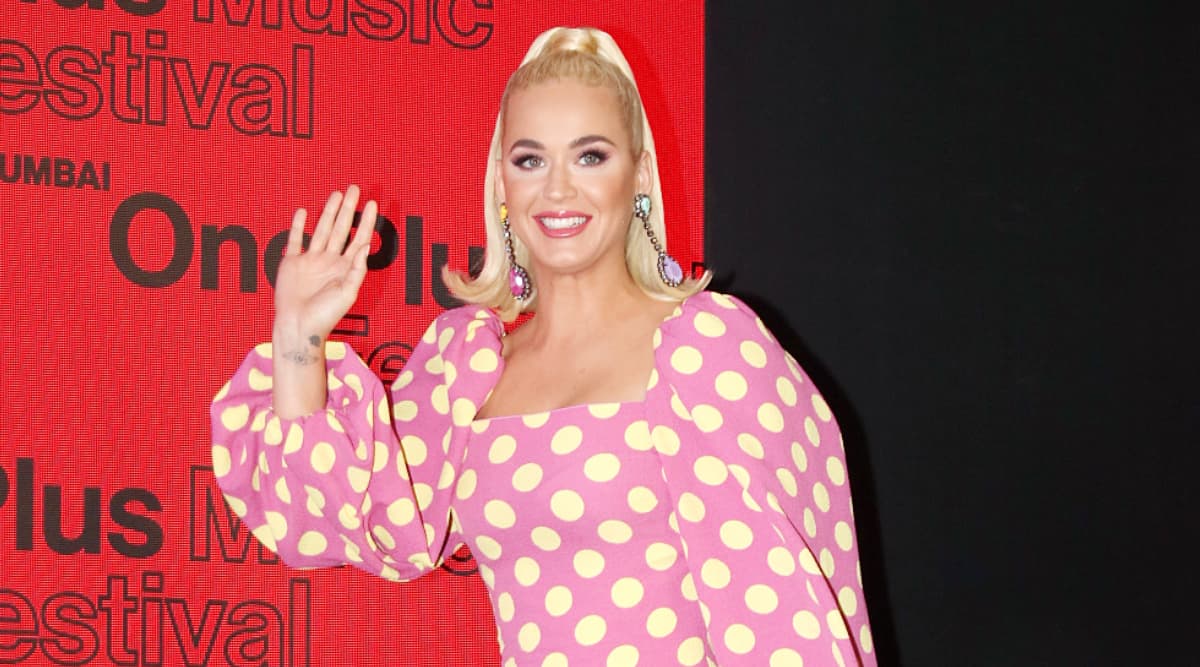 Katy Perry arrived in India on November 11 and is all set to stage on fire with her performance at the upcoming OnePlus Music Festival in Mumbai on November 16 at the DY Patil Stadium. The "Roar" singer has already received a warm welcome in India from the paparazzi and she recently also attended a press conference accompanied by Bollywood actress Jacqueline Fernandez who had an adorable fan-girl moment with the American singer. Before arriving in India, Katy expressed her excitement saying,"I am so happy to be returning to India and excited to headline my first-ever performance in Mumbai. I am looking forward to seeing and singing with all of my Indian KatyCats." OnePlus Music Festival: Katy Perry Wants to Enjoy Every Bit of Her Time in India.
Well, KatyCats are certainly thrilled to have her perform in Mumbai and will be looking forward to hearing some big hits from her end. The singer has churned out some of the biggest party hits in her career and watching her perform a few of them live is surely going to be a great deal for her Indian fans attending the One Plus Music Festival. Perry is one of the most successful pop singers in recent times and we bet fans are hoping to hear some of her best tracks at the upcoming festival. Here's a few of them!
1. Dark Horse
This is one of the most popular tracks of Perry and we bet you have played this one at every party that you have hosted and heard it playing at the clubs several times. Imagine hearing it live as Katy performs in Mumbai! Wouldn't that be amazing? "Dark Horse" is one of Perry's old singles but an evergreen track that will get the audiences hopping to it from the word go.
2. Harleys in Hawaii
"Harleys in Hawaii" is one of her latest tracks that was released last month and has already become a sensation among her fans. The upbeat number would surely be a crowd favourite for her fans. Perry is a powerful performer and this track will certainly get the audiences grooving. We bet KatyCats from India want to see Perry perform this new track!
3. 365
"365" is another Katy Perry number that became an instant hit after its release. For this track, Perry collaborated with Zedd and we have to say it was one deadly combination. The track is catchy and perfect for a live performance and we think this may be on Katy's list for the festival. Katy Perry in India: Alia Bhatt, Ranveer Singh, Deepika Padukone Might Attend Karan Johar's Bash For The Roar Singer.bTM
4. Roar
"Roar" may be an old number but it never really left people's playlists. The powerful number is one of Katy Perry's signature numbers and we are sure the audience is going to request the pop diva to perform this brilliant number. This song is always at the top for KatyCats and we can't imagine how good it will sound when she performs it live.
5. TGIF
"TGIF" may be an eight-year-old number but is there really any party that this track is not played at? This is one of Katy Perry's most-loved party numbers and the song genuinely never gets old. Ever since its release, it has been enetertaining listeners with its peppy beats and quirky lyrics. It would be a stroke of luck for the audiences watching Perry perform live if she churns out this old track from her first album.
The international artist will be headlining a concert and is also accompanied by Grammy winner Dua Lipa. Also joining the line-up for the One Plus Music Festival are music director Amit Trivedi, Ritviz, The Local Train and rock-band Aswekeepsearching.