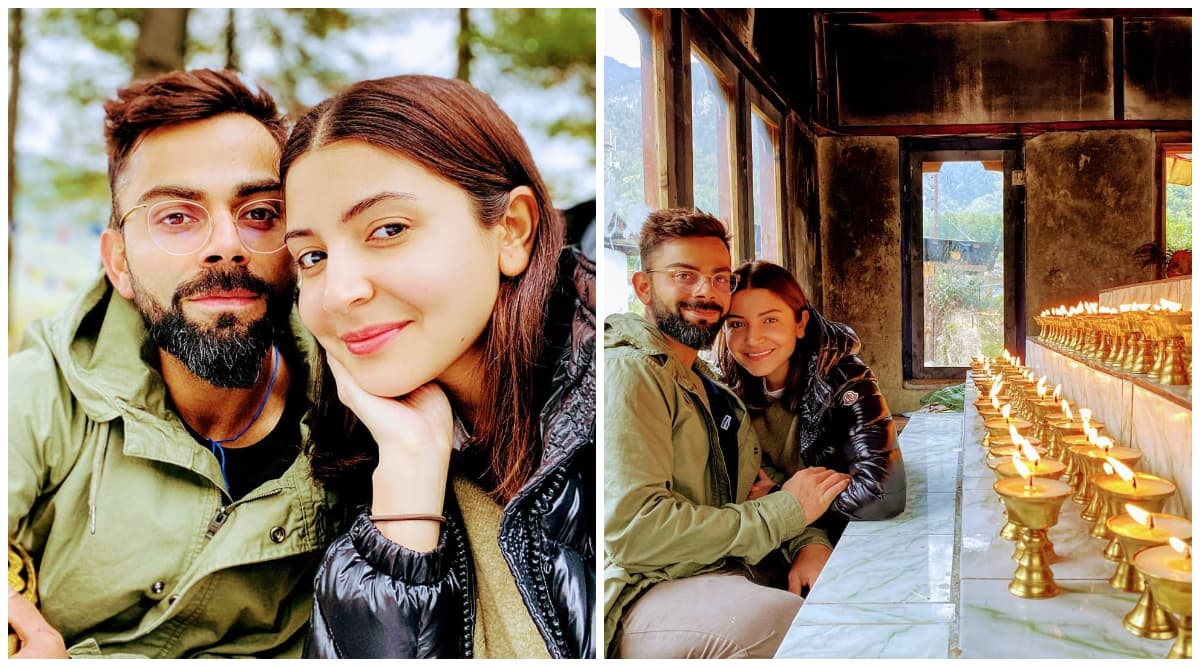 Anushka Sharma is vacationing with husband Virat Kohli in Bhutan. Today is Indian Cricket team's captain Virat's 31st birthday. And the beautiful couple spent the day in the hills. A perfect getaway. Later, Anushka took to her social media page, to share a  birthday wish for her husband. She posted a few lovely pictures that they clicked in a temple and wrote a loveful note. "This one is my blessing. My friend, My confidant, My one true love," she wrote. A little cheesy, but if love is not cheesy, what was even the point of Bollywood existing. Virat Kohli Enjoys 31st Birthday With 'Soulmate' Anushka Sharma as the Couple Relax at a 'Divine Place' in Bhutan.
Anushka further wrote, "I hope you find the light guiding your path always and may you choose to do the right thing every time . Your compassion is what makes you a good leader and i pray that you always have that in abundance. (sic)"
Check Out Anushka Sharma's Post For Virat Kohli Here:
Now let us take a few sentences to gush over how gorgeous the couple is looking in the pictures. Anushka is flaunting her no-makeup look. Virat is looking sexy in round-framed glasses. And if you notice he has is getting that salt and pepper touch on his beard. Hot.
Just yesterday, Anushka had shared about how she and her husband had a memorable experience during a trek. A family in the outskirts, who had no idea of the celebrity status the couple holds, invited them into their home for tea. We all need to meet such kind strangers in our lives to strengthen our faith in humanity and kindness.