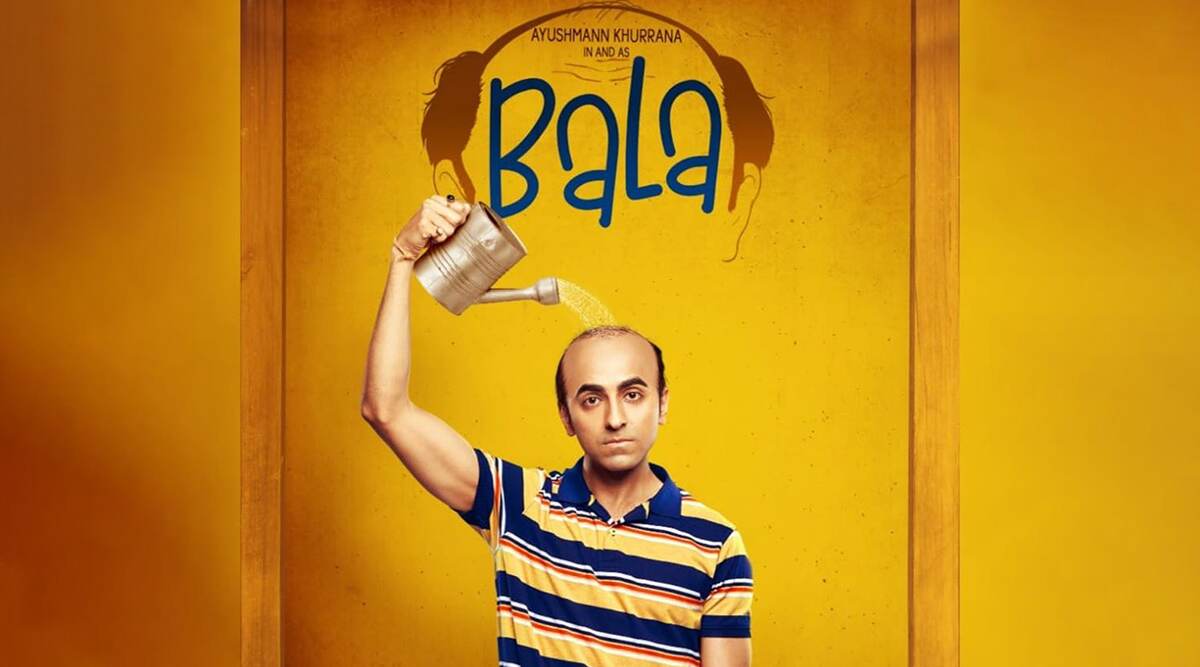 After Sunny Singh showed us the troubles of premature balding, now it is Ayushmann Khurrana to don the nearly bald pate in Bala. The movie is directed by Amar Kaushik who gave a big hit last year in Stree. The director has already shown his knack of making the right joke at the right time with Stree, and that quality persists in Bala. Going by the first half of the film, it looks like Ayushmann is going to have another winner in hand after his last film Dream Girl turned out to be a success. 'Bala' Actor Ayushmann Khurrana on Stardom: 'It Is a Thin Line Between Contentment and Ambition'.
Till he was a teenager, Bala had luxurious hair and he was too proud and brash about it. As an adult, he is losing his hair, which also makes him lose his girlfriend. There is his childhood friend, Lathika, who is dark-skinned, a fact that she has been very conscious about, and Bala as a teenager used to make fun of her.
Bala loses more of his hair and confidence in the process, till he tries on a wig and then goes on to impress the Tik Tok sensation Pari. But when she proposes marriage, Bala is unsure what to do next. Ayushmann Khurrana Reveals How 'Bala' Got its Title.
Bala, like Ujda Chaman, does have a little insulting tone towards bald people, dark-skinned girls and overweight persons. But Bala is funnier with Ayushmann in scintillating form. His impersonations of stars will bring the house down. Bhumi Pednekar's character feels the most empathetic one, but the actress has less space in the first half. Hoping that she gets more prominence in the second half. Yami Gautam is the surprise package. Her TikTok scenes with Ayushmann are truly hilarious.