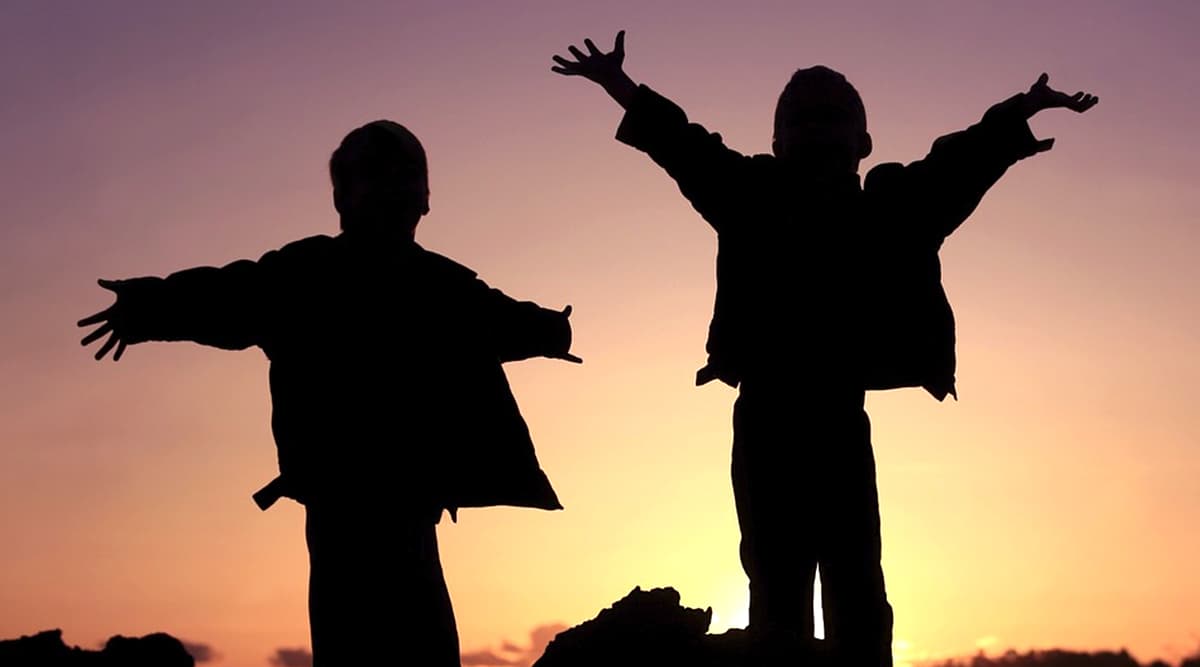 Children's Day 2019 will be celebrated on November 14, Thursday. Every year, India's first Prime Minister, Pandit Jawahar Lal Nehru's birthday, on November 14, is celebrated as Children's Day in India. It is a day to make kids feel extra special, and there are various special Children's Day programmes that are organised to celebrate this day. Pandit Nehru's affinity towards kids is well known and plays a paramount role in celebrating his birth anniversary as Children's Day. Lovingly referred to as Chacha Nehru or Chachaji, Pandit Nehru was an advocate for children to get a fulfilling education and educational institutes celebrate this day with special Children's Day songs, dance and recital programs and more. Children's Day 2019 Special: Costume Ideas For Kids Participating in Bal Divas Functions In School.
On Children's Day, kids in most schools are asked to dress up in festive clothes and enjoy some delicious treats as well. From organising Children's Day special fancy dress competitions to having skits and other extracurricular activities planned, schools go all out for Children's Day celebration. One key part of this celebration has to be setting the right playlist for this day, with best songs for kids that set their feet tapping. Here are a few evergreen songs that have become a must on every Children's Day Special Playlist!
Chhota Bacha Jaan Ke Na Koi Aankh Dikhana Re, Masoom:
While everyone loves and adores the innocence that kids display, this song captures their straight-forward and sassy side! A beautiful number voiced by a young Aditya Narayan, this continues to be a favourite for kids even today!
Ta Ra Rum Pum Title Song
Whether you are looking for a video song that captivates your kid's attention or a song that will instantly have them singing along, this title track from Ta Ra Rum Pum ticks all the boxes. This fun and peppy number has simple dance steps and is bound to put a smile on every child's face! After all, who doesn't like entering a fantasy world!
Lakdi Ki Kathi, Masoom
There are some songs that have grown to become an ingrained part of Children's Day celebration, and this song is the perfect example of this. Whether you are a 90's kid who grew up with this song, or a 2000's child, the popularity of this song has been the same. And even today, it is one of the most fun and beautiful songs that needs to be a part of your Children's Day playlist!
Kholo Kholo Darwaze, Taare Zameen Par
The thing about music and lyrics that truly makes us connect is the way they capture our imagination and connect us all. This number from Aamir Khan's hit film, Taare Zameen Par, shows what a child's imagination is capable of and pushes kids to open the doors to their creative side.
Nanhe Munhe Bachche Tere Muthi Mein Kya Hai
There are some classic songs whose innocence and sheer brilliance in lyrics and music makes them evergreen. Nanhe Munhe Bachche is the perfect example of one such song. This song has been a go-to for years and continues to be a great addition to your Children's Day Playlist.
While Children's Day is a celebration of the kids who bless our lives with complete innocence and pure, unfiltered opinions, it is also a great day to stir your nostalgic side and celebrate the inner child in all of us. There is no questioning the role that Pandit Nehru played in shaping the education system in India, and his affinity and motivation for kids to pursue their dreams and reach for the stars, also needs to be applauded and remembered on this beautiful day. LatestLY wishes all its readers a Happy Children's Day!