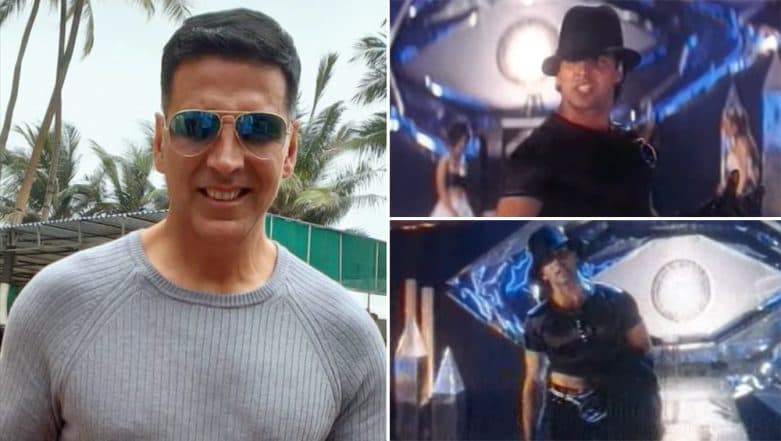 Before he found resurgence in his career with Khakee and most importantly, Baby, I am sure that Akshay Kumar must not exactly be proud of some of the movies he has done in the past. In an earlier interview, when he was asked about why he agreed to be a part of Jaani Dushman: Ek Anokhi Kahani, Akshay had revealed that he knew it was bad, but it also paid for his new flat. Recently during an episode of Koffee With Karan, Akshay reminded Karan Johar, and us, about the song he did (from Suhaag) where he pranced around wearing only a blue underwear. Akshay Kumar-Rohit Shetty's Sooryavanshi Will Have Ranveer Singh and Ajay Devgn Too?
Well, we are sorry to remind Akshay Kumar of another folly of his from the '90s, a song from his movie, Aflatoon. Okay, not the "Poster Lagwa Do" track that was later recreated in the recent Kartik Aaryan-starrer Luka Chuppi. We are talking about this other track, 'We Love Rocky Bhai'. If you have not come across this track, then do watch it below:
Yup, don't doubt your ears! I don't blame you for finding that tune very suspiciously similar to Queen's iconic foot-stamping anthem, "We Will Rock You!". The track was most recently recreated in the Freddie Mercury biopic, Bohemian Rhapsody. Check out the original track below:
Interestingly, another of Akshay's films, Tarazu, had borrowed the tune of a famous English song. Here's the Hindi song:
And of course, the obvious inspiration:
Before companies become very stringent with copyright violations, such inspirations like the above used to get overlooked. Can't blame the star here, though, as it is often the composers who took the easy way! You will be shocked to know many of our popular songs had its inspirations from English, Korean and even Pakistani songs. Perhaps that's a story for another list!