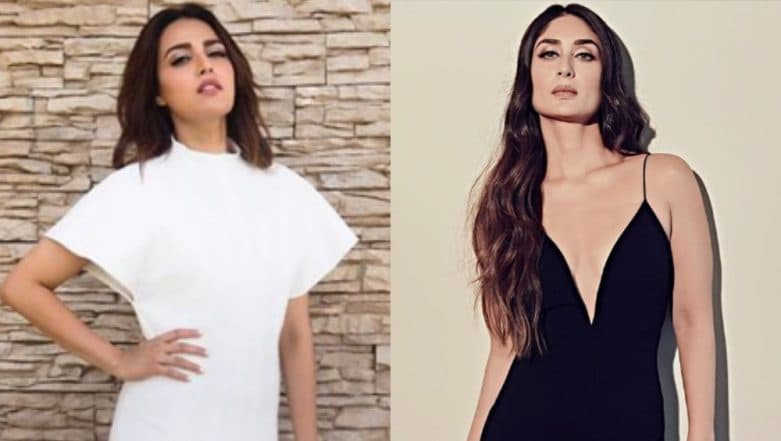 It has been close to a year since Veere Di Wedding released. The movie was one of the first female buddy comedy in India that went on to be successful. The cast was comprised of actresses like Kareena Kapoor Khan, Sonam Kapoor, Swara Bhasker and Shikha Talsania. While the movie was being celebrated as it should be, there was a certain section of the society that could not digest a lot of things about the movie. Especially, Swara's masturbation scene in the movie. Today, Kareena and Swara got together to discuss everything under the sun on former's radio show, What Women Want.
After talking about patriarchy, the two women also got around talking about the said masturbation scene. Kareen said she loved the scene and thought it won't have happened in a movie even 5 years ago. Swara said, "When I read the script, Rhea [Kapoor, producer of the film] had not offered me Sakshi's part. She had offered me the role of Meera. After hearing the whole script, I asked her to give me this role because of this very scene," 'Being Crass Is Not a Crime': Swara Bhasker Questions Why CoA Wants Supreme Court's Help to Punish Hardik Pandya and KL Rahul.
"It was different and I didn't know if I will get an opportunity to do a role like this in the future. But I did not realise there will be such fiasco made out of that one scene," Swara added. Kareena concluded, "I think the best scene of the film was the bold scene you did because I think it was absolutely amazing." Kareena Kapoor-Akshay Kumar's Movie Delayed to September 6; Who Called it Good News?
Watch Sonam and Kareena talk about the bold masturbation scene in Veere Di Wedding here:
As per reports, a sequel of the movie is in the works. The makers are still figuring out a script and working out how to take the story forward.