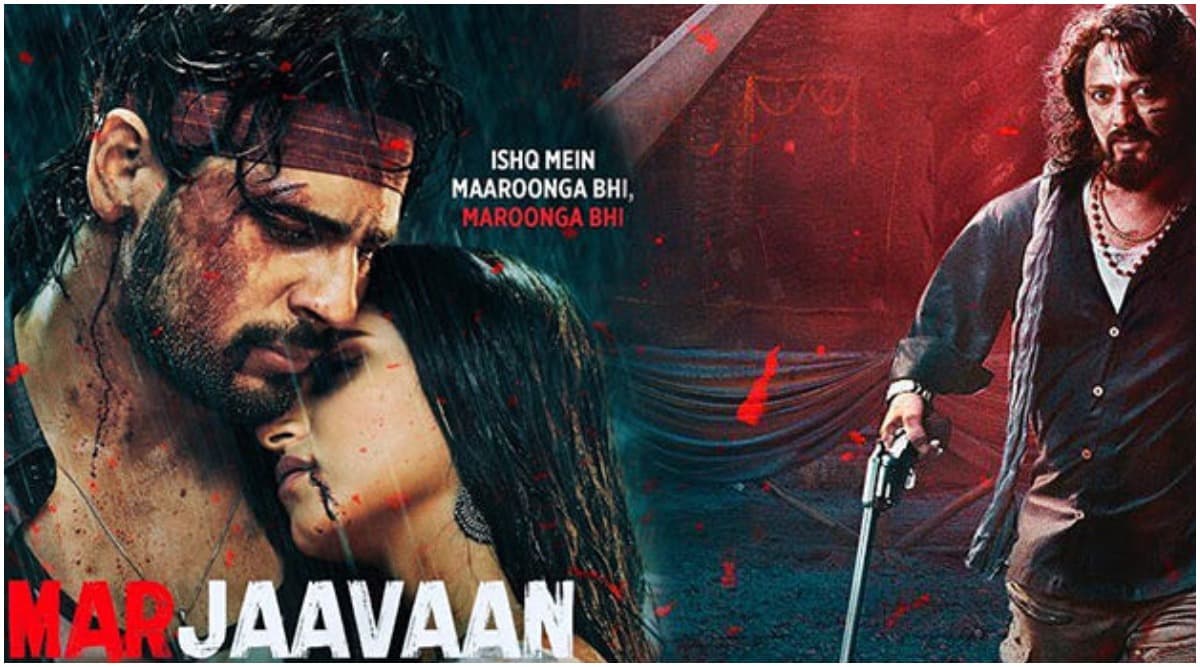 Milap Zaveri directed John Abraham to a hit in last year's Satyameva Jayate. An action thriller, the movie was known for bringing back the sensibilities and loudness of the Bollywood cinema of the '90s. His new film, Marjaavaan, is no different. Only this time, Marjaavaan isn't a vigilante thriller, like Satyameva Jayate, but a violent saga with a heavy dose of romance. The movie brings back the Ek Villain duo of Sidharth Malhotra and Riteish Deshmukh, with Riteish once again being the villain, this time, a three foot gangster with inferiority complex. While Sidharth Malhotra is still the goon with the golden heart. Tara Sutaria and Rakul Preet are the female leads. Marjaavaan Movie: Review, Cast, Box Office Collection, Budget, Story, Trailer, Music of Sidharth Malhotra, Riteish Deshmukh Film.
The first half is about why Raghu, the orphaned goon, kills his beloved, the mute Zoya, at the behest of his mentor. It isn't something that you can't guess, for Marjaavaan has hardly any surprises. Even the killing has been spoilt in the trailer itself. The love story is written with every possible clichés, and the same goes for Vishnu's tirade against Raghu. Every person in the film says their dialogues in prose and that is irritating to the core. Every person puts in an exaggerated person, but given the kind of material that they have, who can blame them? Marjaavaan Trailer 2: Sidharth Malhotra, Tara Sutaria And Rakul Preet Singh's Love Triangle Serves Nothing New! (Watch Video).
While it's okay to invoke the nostalgic feeling of the '90s, it isn't advisable to make a film that should have been in the '90s. Unfortunately, Marjaavaan is that sort of movie that leaves you unimpressed, at least till the interval. But it doesn't give you any hope that second half would be any better.
Stay tuned as we bring the complete review of the film!