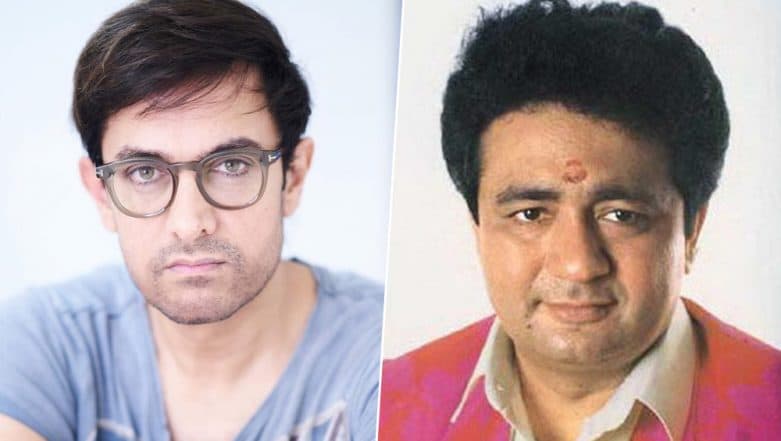 Here comes the big news from Aamir Khan's camp as the actor has confirmed his next project after the remake of Tom Hanks' Forrest Gump. The Dangal actor is all set to step into late Gulshan Kumar's shoes in his biopic, Mogul, which is in the pipeline for the longest of time now. Initially, Aamir was excited to be a part of this project as a producer but after Bhushan Kumar insisted on him taking up the role, he decided to give it a thought and was convinced later on.
After delaying the project by over a year, courtesy the #MeToo movement, Aamir finally decided to greenlight the biopic. In his recent conversation with Hindustan Times, when the actor was asked about Mogul and its casting, he said, "I'm playing the role of Gulshanji. As regards the other casting, Subhashji (director) will decide." The Rang De Basanti actor had earlier withdrawn his support from the project after the director's name got embroiled in the #MeToo movement.
When asked about the reason why he came on board once again, Aamir clarified, "Of course, I fully support the MeToo movement. And I urge women who have complaints to formally lodge them with their ICC (Internal Complaints Committee), which every organisation must mandatorily have. Every accusation of sexual misconduct must be investigated thoroughly and rigorously by the concerned ICC, and strict action should be taken against people found guilty. Just to clarify, the case of Mr Kapoor was not a case of workplace misconduct, hence could not be investigated by an ICC." Subhash Kapoor Reacts to Aamir Khan Backing Out of Mogul.
Aamir also revealed how Subhash Kapoor almost lost this project after the sexual misconduct allegations were hurled at him. "I couldn't sleep at night because I used to constantly feel that my actions have inadvertently caused a person, about whose guilt I have absolutely no idea, to lose his right to work and earn a livelihood," he said while revealing why the director was eventually offered the chance to direct the biopic once again.
Aamir and wife Kiran Rao also decided to meet around 10-12 women who have closely worked with Kapoor in different departments. "We met or spoke with around 10-12 women who had worked with him. Heads of Department, assistant directors, costume assistants, etc. What we found is that, without exception, all of them spoke very highly of him. Not only did they not feel any discomfort with him, but rather they went out of their way to praise him," he said while describing the situation that led to Subhash Kapoor's inclusion in the biopic of the music mogul.