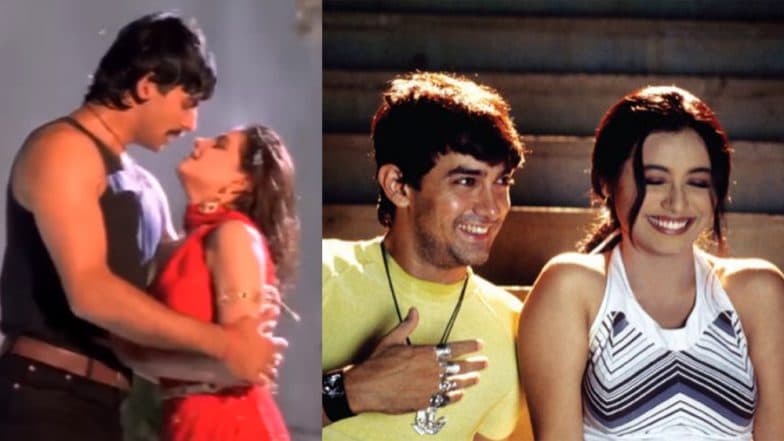 Valentine's Day is just around the corner. You better have pre-ordered flowers and chocolates for your bae, because the prices are going to shoot up the sky. And if you liked this advice, you sure are going to love the suggestions we are about to give you. Before the D-day, the next test expressing love deeper than oceans is to celebrate something called the 'propose day'. It comes a day after the Rose Day, look it up. The day also comes in handy, if you have been withholding your strong feelings from your crush.
And what is even the use of Bollywood if it has not given us thousands of songs sing for the use of a proposal. So, here we are, listing down a few songs that you can you use to propose, based on how adventurous you are feeling.
Keh Doon Tumhe
In case you want to test the water, before diving in, this one is for you my friend. It is a question, to find out if you should even ask the big question.
Kaho Na Pyaar Hai
This is more of a direct and aggressive approach. It is sort of a request to say it...say it that you are loved.
Dil Mere Puch Raha Hai
This song is pure. It doesn't beat around the bush, but also doesn't make it very crass.
Aati Kya Khandala
If you are feeling a tad bit too adventurous, this Aamir Khan number is for you. Seedhi baat, no bakwas.
Bharo Mang Meri Bharo
This one is for you ladies. It's 2019. Go get your man. No need to wait around for him to pop the question. No need to wait for him to ask you out.
Mujhse Shaadi Karogi
What would you do if you found the girl you think is marriage material? What song would you sing? This Priyanka Chopra number, of course.
Keh Do Ki Tum Ho Meri Warna
We would not recommend this song. But maybe this is what rows your boat -to come across as downright creepy - go ahead and threaten your life if your loved one is not on the same page as you. No judgements here. Okay, maybe a little judgement here.
Keh Do Na...You Are My Sonia
Let the kid in you come out with this song. Beg for your love like you did for your favourite chocolate.
Long Drive Pe Chal
A long drive can change your life. This has got to be the safest proposal to see if there is any spark between you and them.
Chalti Hai Kya 9 Se 12
For the movie buffs! If an ideal date for you is to watch a movie together, holding hands, here is what you can sing.
So, those were our recommendations. Some good. Many bad. Choose wisely. Live well. Happy Propose day Y'all. We don't take any responsibility as to what your proposal would result in. Just saying.